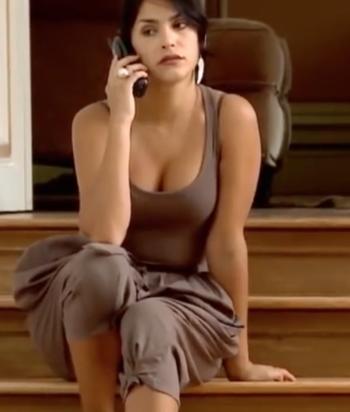 ---
The youngest daughter, she has doubts about her sexual orientation.
An aspiring actress, she runs a catering business with her best friend Mariana. Julia maintains a torrid and prolonged romance with Armando Santillán, a soccer player. She never formalized their relationship due to fear of her family curse, but she's also grown attracted to Mariana.
This page was last edited on August 30th, 2019.