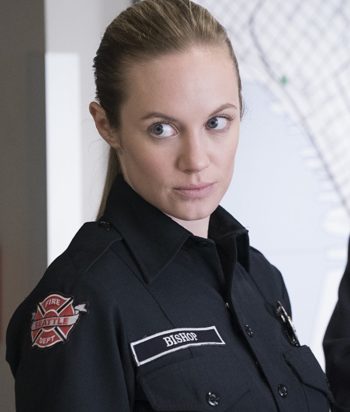 ---
Maya is a firefighter at Station 19 of the Seattle Fire Department. Maya has an innate competitive nature that results in her wanting to be the best at the station.
When asked about her method of self care she replies "Oh, lots and lots of sex, I highly recommend it," Victoria then asks her, "New lady on the horizon? Spill." She answers, "More like a series of ladies and gents… monogamy is for the weak, or the very, very dedicated."
Throughout the show, she has encounters with women and men, but enters her first committed relationship when she falls for Dr. Carina DeLuca from Grey Sloan.
This page was last edited on April 21st, 2023.