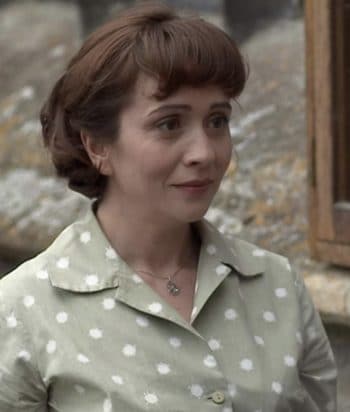 ---
A bell ringer at the church. Her ex husband burned her hands in chip oil and was abusive. When he was arrested on suspicion of bank robbery, she could have alibied him but didn't.
Then she found the money, but as it turns out, kindly Enoch did that.
She knows Ruth is in love with her, and it's mutual.
This page was last edited on February 1st, 2020.