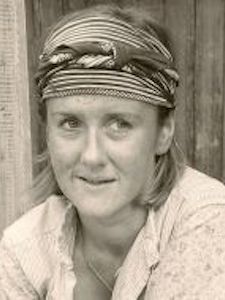 ---
A Home Counties girl who had not long been married before she found herself a prisoner of the Japanese, she's rather naïve and gauche, but always willing to lend a hand for the good of the group. Soon after her arrival in the camp it is confirmed that she is pregnant and she becomes understandingly concerned about giving birth under such unhygienic conditions.
She gave birth to a stillborn baby girl named Eleanor. Before the women were sent to the second camp a list of male prisoners that were alive was issued to the women, Peter's name was not on the list and her mood worsened and she became very despondent and depressed as she realised Peter was dead, this being confirmed by Bernard when he met with Rose. After purchasing a mirror from Verna Johnson, she smashed it and slashed her wrists, an act which caused draconian punishment for all of the women in the camp.
This page was last edited on April 19th, 2022.