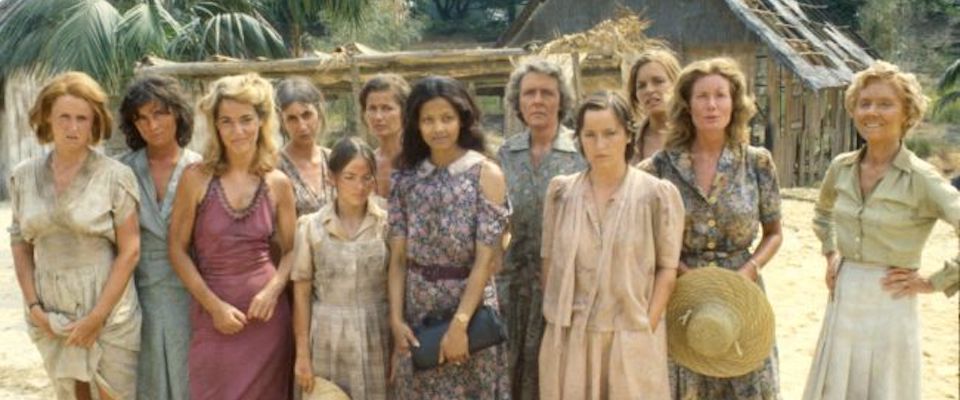 NOTICE: While generally acceptable for the over 14 crowd, there may be some sensitive topics now and then.
Overview
The series dealt with the experiences of British, Australian and Dutch women who were captured after the Fall of Singapore in February 1942, after the Japanese invasion, and held in a fictional Japanese internment camp on a Japanese-occupied island between Singapore and Australia. Having been separated from their husbands, herded into makeshift holding camps and largely forgotten by the British War Office, the women have to learn to cope with appalling living conditions, malnutrition, disease, violence and death.
Queer Plotline Timeline
Nellie, a nurse, falls for another prisoner, Sally. When Dorothy outs them, Sally pushes Nellie away and is disgusted.
Characters
There are 2 queer characters listed for this show; 1 is dead.
Regulars (2)
This page was last edited on April 19th, 2022.