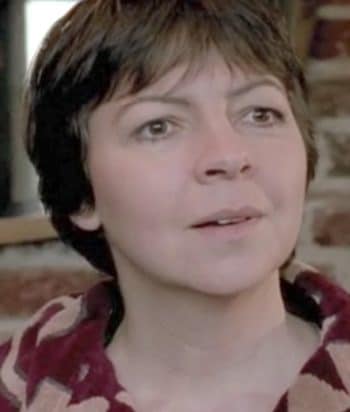 ---
A potter by trade that didn't invest in Alans Mill project because she didn't have the funds.
She staged a kidnapping of girlfriend Simone, along with ex boyfriend Vince in order to con Alan Hollingsworth out of money. Once they'd done that, Sarah killed him. She chose not to testify against Simone, allowing her to get away with her involvement in the kidnapping whilst she elected to go to prison. Troy reveals that Simone married Vince which convinces her to testify.
She and Simone were referred to by Sergeant Troy as "a couple of old Dykes"
This page was last edited on January 31st, 2020.