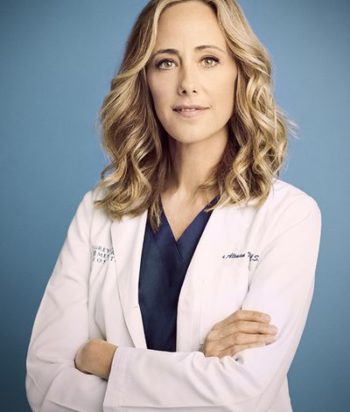 ---
Teddy is a cardio doctor at Grey Sloan who served in the army with Owen. While attending a medical conference she ran into her old roommate Claire.
During the episode, it's revealed Teddy was having an affair with Claire's girlfriend Allison (who also lived with them).
Allison was going to break things off with Claire and move on with Teddy, but she died the next day in the September 11 terrorist attacks. Teddy considered Allison to be the love of her life and named her daughter after her.
This page was last edited on March 19th, 2023.