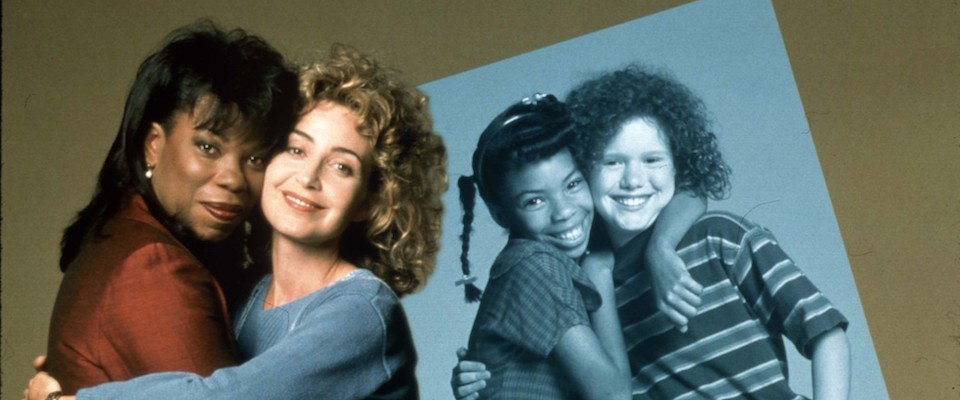 Overview
The show stars two women who are best friends "despite" the difference in their races. That's how you know it was made in the late 1990s.
Mary Elizabeth "M.E." O'Brien Sims and Rene Jackson had grown up as close friends in Birmingham, Alabama, in the 1960s during the peak of the Civil Rights Movement. However, their friendship ended when M.E. became pregnant and chose, despite Rene's disapproval, to keep the child, drop out of college, and marry her boyfriend, Colliar Sims.
More than twenty years later, M.E. and her husband still live in Birmingham, where they struggle to make ends meet. Their oldest son, Bobby, died as a child; but they have two more children, daughter Kelly and son Davis. Rene moved to Washington, D.C., where she was a successful attorney for many years; but, after the death of her father, Rene decides to move back to Birmingham and establish a law practice there. She reunites with M.E., and the two quickly resume their close friendship.
In every episode, contemporary storylines are interwoven with a storyline from their shared past.
Notable Queer-Centric Episodes
Season 1 Episode 11 "It's Who You Sleep With" (1998-11-03) -  A lesbian couple is forbidden to marry on public property
This page was last edited on November 6th, 2019.