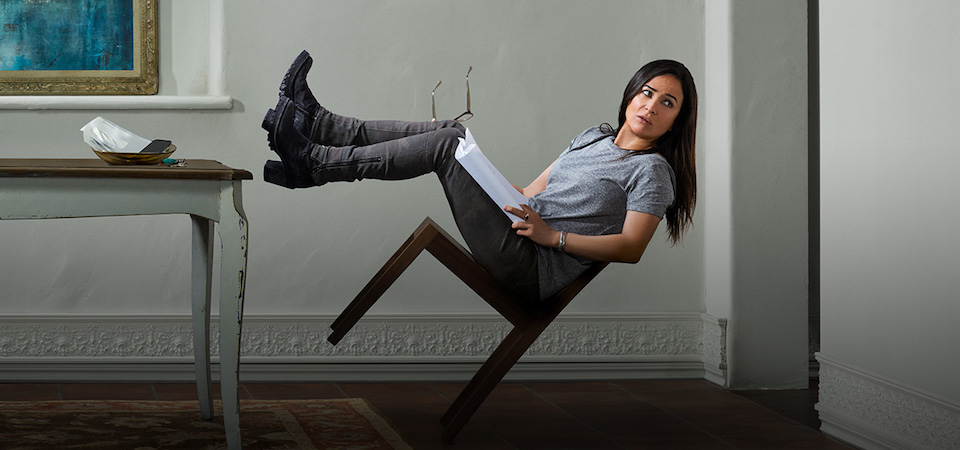 Overview
Sam Fox is an actress, who is also a single mother raising three daughters — teenager Max, eccentric middle child Frankie, and spicy youngest daughter Duke — in Los Angeles. She also helps to care for her mother, Phil, who lives across the street. In addition to looking after her family, Sam tries to earn a living in the difficult acting industry while having time to have fun with friends and, occasionally, get in some private time with potential mates.
In addition to starring as Sam, Emmy winner Pamela Adlon is a co-creator of the comedy series, along with former "Lucky Louie" co-star Louis C.K.
In November 2017, after Louis C.K. confirmed the sexual misconduct allegations against him were true, FX canceled their overall deal with C.K. and his production company, Pig Newton. C.K. will have no involvement in future seasons of the series. That month, Adlon fired 3 Arts manager Dave Becky as her manager. Pig Newton and 3 Arts will no longer co-produce the series going forward after they were both removed from the conclusion of the Season 2 finale.
Queer Plotline Timeline
At the end of the first season, Sam's middle daughter, Frankie, is in trouble for using the boys' bathroom. While her gender identity is not discussed in the second season, the show purposefully left things about Frankie's gender identity vague in the season finale. Going into Season 2, they decided to not put any labels on Frankie, who is only 12-years-old and still discovering her identity at her own pace.
Notable Queer-Centric Episodes
Season 1, Episode 10 "Only Women Bleed" - Sam has to meet with the school principal after Frankie got in trouble for using the boys' bathroom. Frankie tells Sam that she doesn't identify as male, but simply thinks middle school girls are "disgusting." However, when Sam discusses the incident with her eldest daughter Max, she matter-of-factly tells her mother, "Frankie's a boy." After this revelation, it appears to dawn on Sam that Max is correct, but the issue is left at that.
Characters
There are 5 queer characters listed for this show; none are dead.
Regular (1)
Recurring (3)
Guest (1)
This page was last edited on June 4th, 2022.