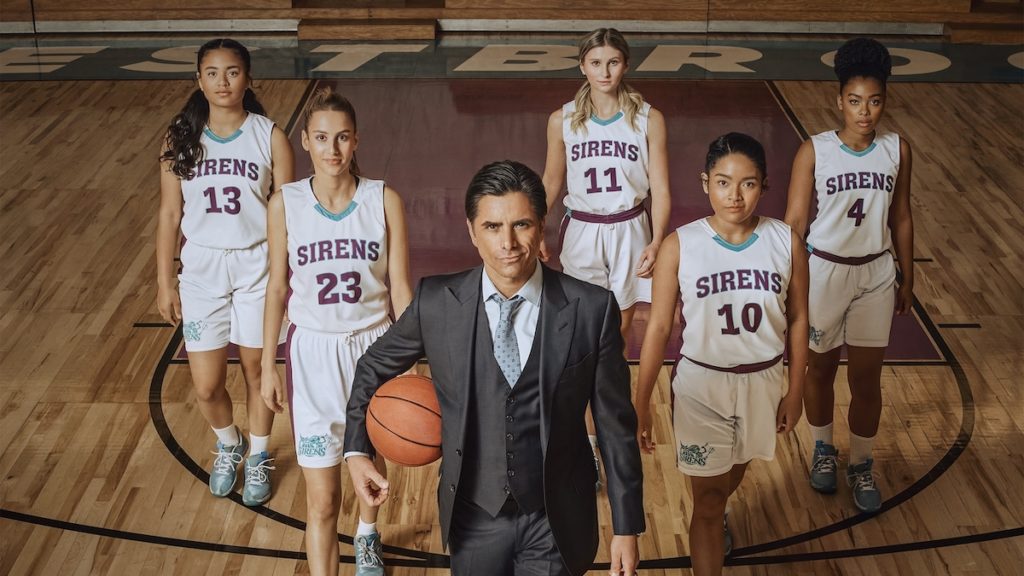 Overview
After getting ousted from the NCAA, a men's basketball coach is given a chance for redemption with a coaching position at an elite private high school. He soon learns that the teenage players require empathy and vulnerability — foreign concepts for the stoic Coach Korn (John Stamos). By learning how to connect with his players, Marvyn starts to grow into the person he's always hoped to be. The girls learn to take themselves more seriously, finding their footing both on and off the court.
Queer Plotline Timeline
In the first episode, we find out Mouse has a massive crush on Harper.
Notable Queer-Centric Episodes
Season 1, Episode 7 "Everything to Me" - Mouse confesses to Harper, they sing a song Mouse wrote about Harper, and then kiss.
Season 2, Episode 2 "BOYS" - Mouse tells the girls that her Aunt Carmelita was gay and went to a nunnery. When Mouse comes out to her accepting parents, she learns the nun part was totally unrelated.
Characters
There are 2 queer characters listed for this show; none are dead.
Regular (1)
Recurring (1)
This page was last edited on February 17th, 2023.