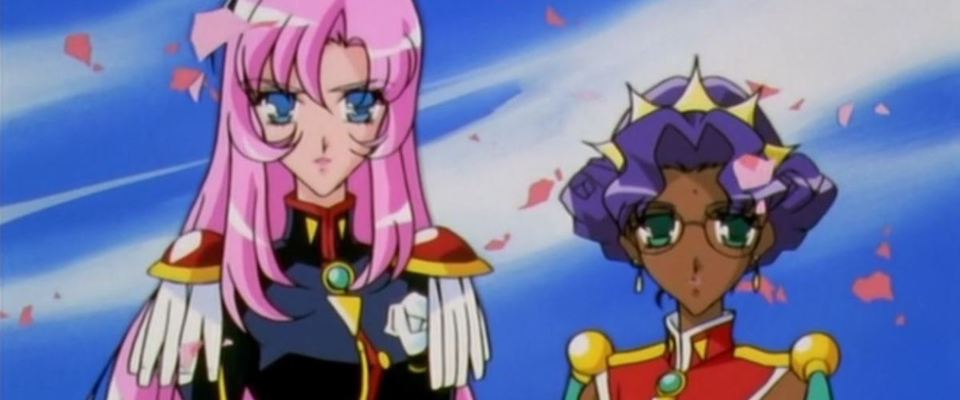 Overview
Utena Tenjou is a tomboyish teenage girl who was so impressed by a kind prince in her childhood that she decided to become a prince herself, expressed in her manner of dress and personality. She attends Ohtori Academy, where she meets a student named Anthy Himemiya, a girl who is in an abusive relationship with another student. Utena fights to protect Anthy and is pulled into a series of sword duels with the members of the Student Council.
Anthy is referred to as the "Rose Bride" and is given to the winner of each duel. It is said that the winner of the tournament will receive a mysterious "power to revolutionize the world", and the current champion is constantly challenged for the right to possess the Rose Bride.
Utena is a highly metaphysical, surreal and allegorical shōjo series. It contains a mix of borrowed visuals from Takarazuka theater, shadow puppetry and classic douseiai-style shōjo manga.
Characters
There are 5 queer characters listed for this show; none are dead.
Regulars (4)
Recurring (1)
This page was last edited on June 24th, 2018.