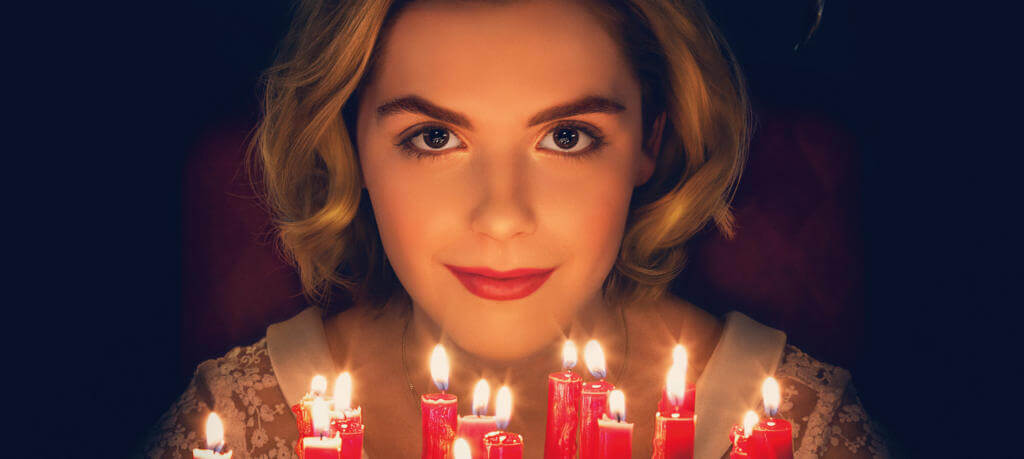 Overview
Chilling Adventures of Sabrina imagines the origin and adventures of Sabrinathe Teenage Witch as a dark coming-of-age story that traffics in horror, the occult and, of course, witchcraft. Tonally in the vein of Rosemary's Baby and The Exorcist, this adaptation finds Sabrina Spellman wrestling to reconcile her dual nature — half-witch, half-mortal — while standing against the evil forces that threaten her, her family and the daylight world humans inhabit.
Technically all witches engage in sexual magical rites with everyone (male, female, non-binary, etc). Outside of those rites, some characters demonstrate sexuality by choice, such as Ambrose and Zelda.
The show only aired two seasons, but those were split into multiple parts.
Queer Plotline Timeline
In season one, Theo goes by his dead-name, Susie, and is bullied at school for being non-binary.
In season two, Theo comes out as trans, changes his name, and joins the basketball team.
In season three, Theo gets a boyfriend and Aunt Zelda opens herself up to a relationship with Mambo Marie.
Characters
There are 3 queer characters listed for this show; none are dead.
Regulars (2)
Recurring (1)
This page was last edited on March 12th, 2022.