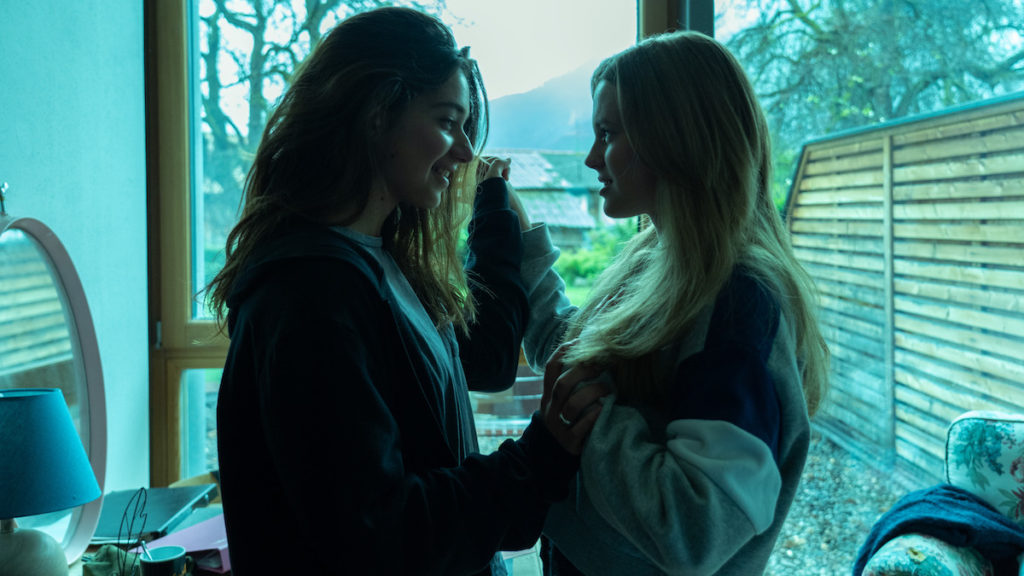 Overview
The twins Daria and Mauro Raina return to their mother's eerie small hometown, Curon in Northern Italy. Seventeen years ago, their mother Anna Raina fled the town, pregnant with the twins, after her mother's tragic death. The three arrive at the family hotel, which has been closed ever since. After a cold welcome, it becomes apparent that no one wants Anna and her kids back in town, not even Anna's own father, Thomas. In fact, the twins do not want to stay either, they are eager to move back to their home in Milan.
After some troubles on their first school day, Daria befriends the teacher's daughter Micki Asper and they kiss after a late-night party by the town's lake. When Micki's Brother, Giulio hears the rumors that his sister could be a lesbian, he cannot believe this and confronts Daria and Micki. On the other hand, Micki's and Giulio's father, Albert Asper also seems to have some unresolved history with Anna Raina. Meanwhile, Micki struggles with the rejection from her former friend group and the trust breach of her former best friend Lukas.
Daria and Mauro discover that Anna had returned because of an incessant nightmare about the circumstances of her mother's death. In the nightmare, Anna saw someone, who looked identical to her, shoot her mother and then turn to point the gun at her. Everything leads them to the town's lake. The day Anna disappears, the twins begin searching for her and after going through a few troubling events, they finally solve the mystery of their grandmother's death and uncover the secret surrounding the town's lake.
Characters
There are 2 queer characters listed for this show; none are dead.
Regulars (2)
This page was last edited on April 18th, 2022.