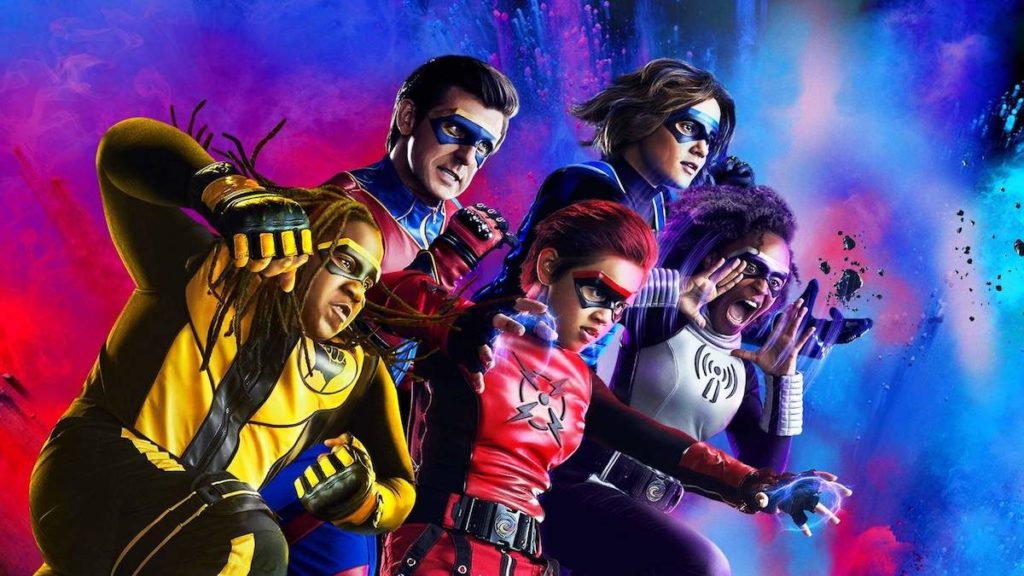 Overview
Captain Man has a new crew of superhero sidekicks – Danger Force. Captain Man and Schwoz create a fake school to train the kids to harness their uncontrollable superpowers to fight crime.
Cooper Barnes and Michael D. Cohen return as Captain Man and Schwoz in this spinoff of "Henry Danger." The superhero and his inventor recruit four children to attend their Swellview Academy for the Gifted. The crimefighters-in-training try to harness their frequently troublesome and sometimes uncontrollable superpowers as they learn to work as a team. The students include Chapa, a girl who gains the ability of electrokinesis, Mika, who develops the ability of sonic scream, Miles, the brother of Mika who develops the power of teleportation, and Bose, who gains the power of telekinesis.
This page was last edited on April 18th, 2022.