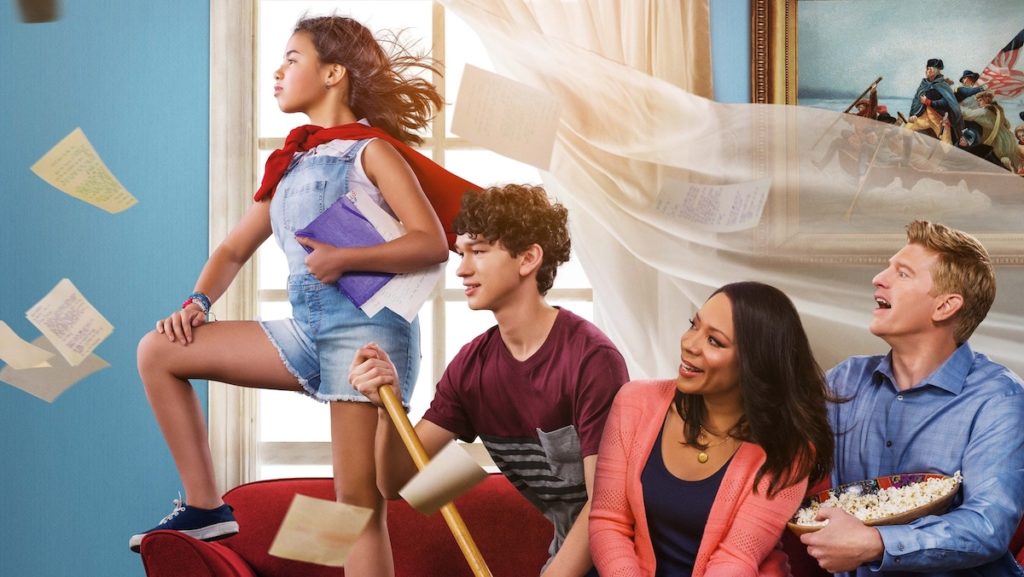 Overview
Elena is a 12-year-old Cuban American girl who attends middle school and must make her way through the personal and social pressures of adolescence. Told through Elena's narration as written in her diary, the series follows the daily events of her life and her interactions with friends and family. She lives with her older brother, Bobby; and mother, Gabi, who develops a new relationship with Sam, a lawyer from her firm. Elena has a strong desire to become a president of the United States, which is made visible through flashforwards to her political campaign as an adult.
Unjustly cancelled before its time, this show is still worth a watch should you need something uplifting and fun.
Notable Queer-Centric Episodes
Season 1:
Season 1 Episode 9 "State of the Union" - Bobby spends the day at Camila and Danielle's place, where it's revealed Camila still hasn't told her parents she's a lesbian.
Season 2:
Season 2 Episode 5 "The National Stage" - It's the school's musical night, and Flip is trying to Parent Trap his moms into getting back together by having them sit next to each other during the performance. It sort of works!
Season 2 Episode 6 "Brain Trust" - At the end of the episode, Bobby attends Night League, and there he is introduced to Shay and her girlfriend.
Season 2 Episode 7 "Quid Pro Quo" - Elena and Bobby throw a house party, and Shay is seen in attendance. Meanwhile, Gabi and Camila are on a vacation where Camila mentions her plans to propose to Danielle, and Danielle is playing in a poker night with Sam, among others.
Season 2 Episode 10 "October Surprise" - Marcia informs Gabi about Elena's videos where she is dragging her on the internet. Elsewhere, Bobby, in a crisis, seeks out Camila's guidance. Camila speaks about how her parents wanted her to take a boy to her q

uinceañera

. Later, she also mentions that she is planning to propose to Danielle, who accidentally walks in on the conversation. Don't worry, they said yes!
Characters
There are 7 queer characters listed for this show; none are dead.
Recurring (2)
Guests (5)
This page was last edited on September 15th, 2022.