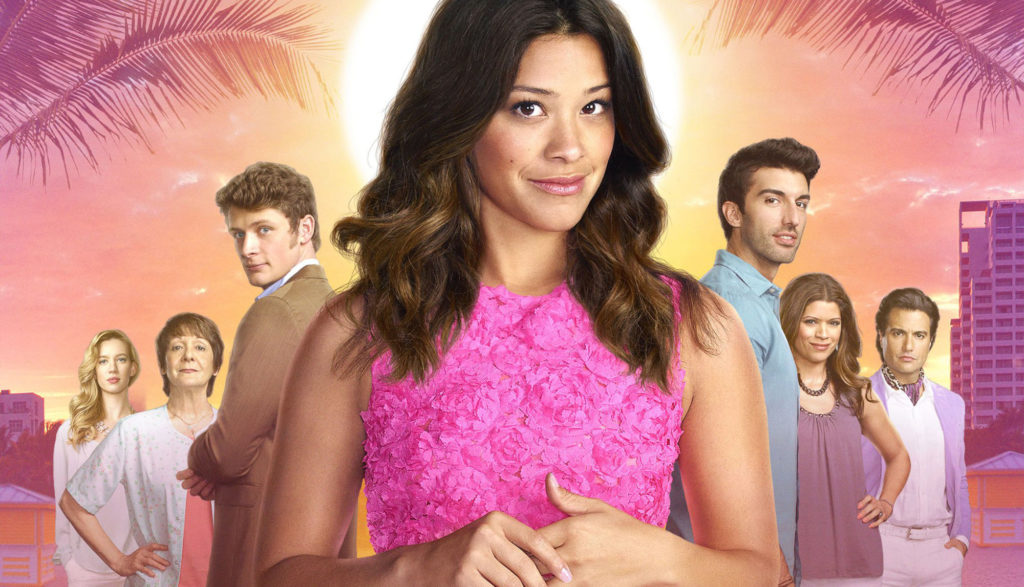 Overview
This show follows Jane Villanueva, the daughter of a single teen mother determined not to repeat her mom's mistakes. Jane is studying to be a teacher and engaged to a handsome detective who supports her decision to remain a virgin until marriage.
During a visit to the gynecologist, instead of getting routine exam, she is accidentally inseminated by a specimen meant for the patient in the next room. The gynecologist is Jane's boss Rafael's lesbian sister Luisa and the patient next door is Rafael's wife Petra. The sperm sample is from Rafael himself. Jane winds up getting pregnant and this sets the stage for a very over-the-top telenovela.
Early on it's revealed that Luisa is having an affair with her and Rafael's step mother, Rose. Their relationship runs throughout the entire series, including one of the best dead/not dead storylines ever.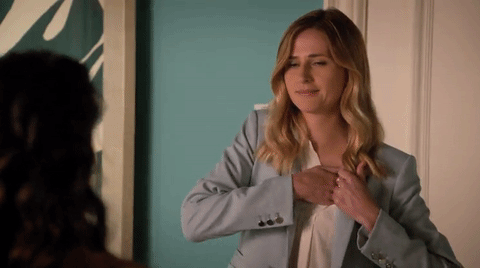 Queer Plotline Timeline
In the pilot you find out Rafael's sister, Luisa, is a lesbian and had an affair with their step mother Rose. Throughout the rest of the series, Luisa and Rose make appearances and are in several episodes, but not every episode. In season four Petra falls for her lawyer JR played by Rosario Dawson.
Notable Queer-Centric Episodes
Season 2, Episode 22 "Chapter Forty-Four" - The best un-bury your gays scene ever.
Season 4, Episode 11 "Chapter Seventy-Six" - Petra and JR have sex for real and not just in Petra's dreams.
Characters
There are 15 queer characters listed for this show; 1 is dead.
Regulars (3)
Recurring (5)
Guests (7)
This page was last edited on July 31st, 2019.