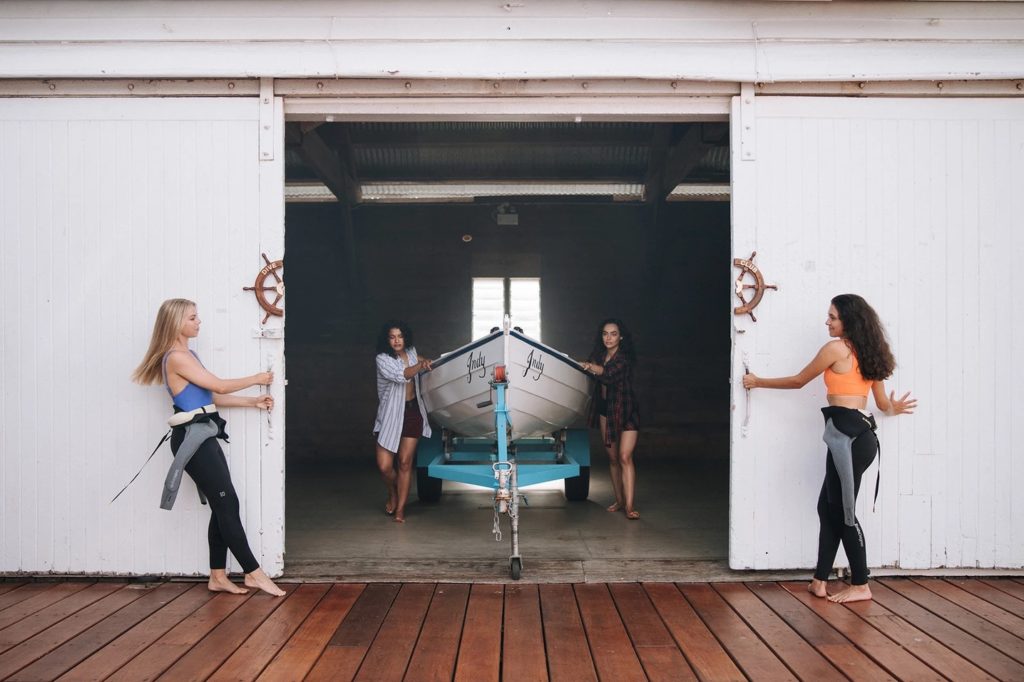 Overview
Dive Club is the story of 16-year-olds Maddie, Lauren, Anna and Stevie. On the surface they're regular teenagers navigating life, friendship and romance, but under the water the skilled divers enter a whole new world of adventure.
It's an idyllic existence that's suddenly shattered when Cape Mercy is battered by a cyclone and Lauren, the group's charismatic trailblazer goes missing. The mystery of her disappearance, the arrival of a new friend, Izzie, and with suspicious holes in the official investigation, the girls are plunged into a desperate search of their own that raises more questions the deeper they dive.
Notable Queer-Centric Episodes
Episode 7 "Mary Celeste" - At Lauren's memorial, Anna breaks up with her boyfriend and kisses the girl she likes.
This page was last edited on January 30th, 2022.