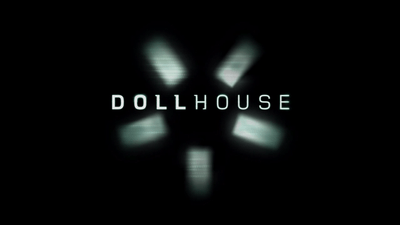 NOTICE: While generally acceptable for the over 14 crowd, there may be some sensitive topics now and then.
Overview
The sexuality of characters on Dollhouse is more wibbly wobbly than anything anyone else came up with. Everyone's brainwashed and has a 'role of the week' so they're probably all at least bisexual, and yes, it's gross.
The show revolves around a corporation running numerous underground establishments (known as "Dollhouses") around the globe which program individuals referred to as Actives (or Dolls) with temporary personalities and skills. Wealthy clients hired Actives from Dollhouses at great expense for various purposes. The technology went bad, however, and everyone on the planet gets mind wiped and … it's just a mess.
Nice apocalypse, Joss.
We only listed the characters who, outside of their mind-wipes, appear to be LGBT. What their personas are programmed to be are not them.
Notable Queer-Centric Episodes
Season two, Episode one : "Vows" - We have a flashback to an Echo-Whiskey engagement
Season two, Episode seven: "Meet Jane Doe" - Echo mentions having at least seven lesbian personas
Season two, Episode eight: "A Love Supreme" - There's a mention of a lesbian who hired out Echo to marry her
Season two, Episode thirteen: ""Epitaph Two: Return" - Freedom fighter Mag mentions her attraction to Kilo).
Characters
There is 1 queer character listed for this show; none are dead.
Guest (1)
This page was last edited on April 9th, 2018.