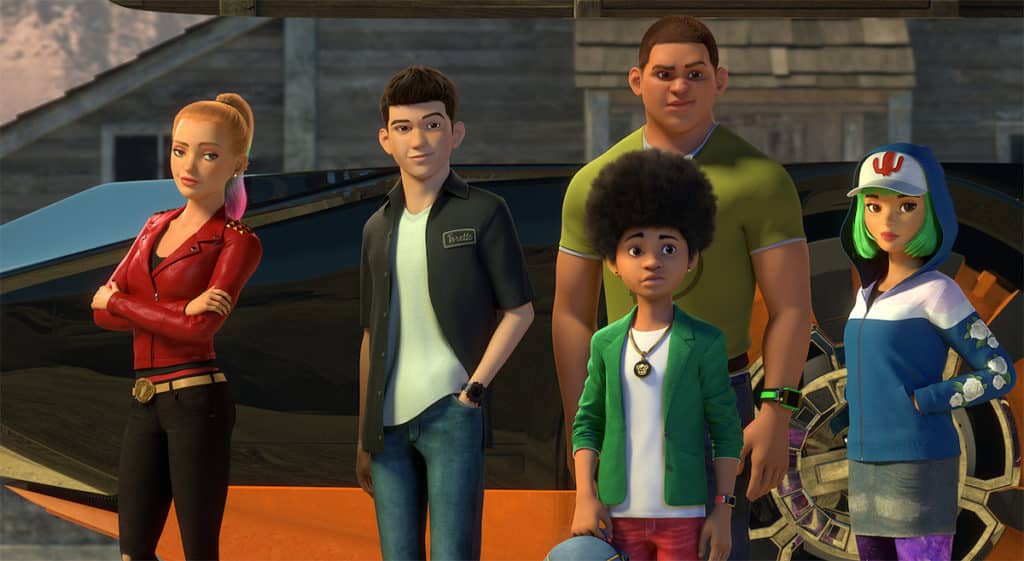 Overview
Tony Toretto, Dominic Toretto's cousin, is recruited by a government agency together with his friends to infiltrate an elite racing league serving as a front for a crime organization called SH1FT3R that is bent on world domination.
In Season 2, the gang goes to Brazil on an undercover mission to find Layla Gray and prevent potential world domination at the hands of a long-thought deceased daughter of a well-known gang in Rio de Janeiro.
In Season 3, Tony and his crew make a dangerous journey to the Sahara Desert when Ms. Nowhere mysteriously disappears on a mission there, all agents uncovering a plot by a maniacal villain using remote-control weather satellites.
In Season 4, Ms. Nowhere and Tony's crew are framed for a crime they had no involvement in prior, and flee to Mexico to both find the real culprit, clear their names, and flee the unstoppable super-agent hunting them down.
Characters
There are 2 queer characters listed for this show; none are dead.
Regular (1)
Recurring (1)
This page was last edited on January 30th, 2022.