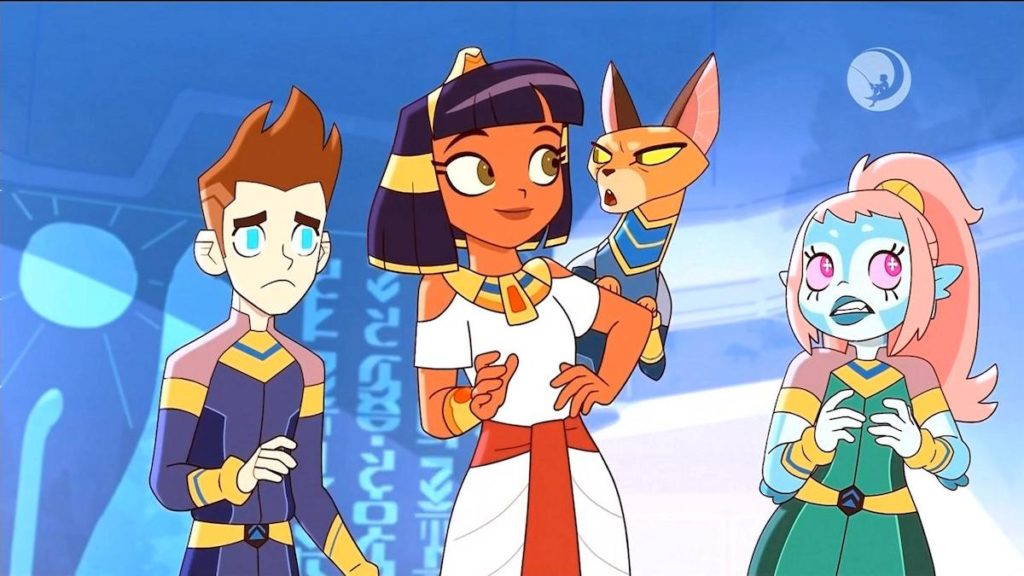 Overview
A comedic adventure focusing on the untold story of Cleopatra's teenage years. The story follows Cleo as she is transported 30,000 years into the future, to an Egyptian-themed planet that is ruled by talking cats and where she discovers she is the prophesied savior of the future world. In order to prepare for her role and mission, Cleo is sent to an elite academy where she has to train to take on the bad guys, figure out how to eventually get herself back home to Egypt, as well as tackling the highs and lows of being a teenager in high school.
Notable Queer-Centric Episodes
Season 1, Episode 18 "Vacation" - Cleo comes to visit Akila's family during their school break. Akila has two mothers.
This page was last edited on April 22nd, 2022.