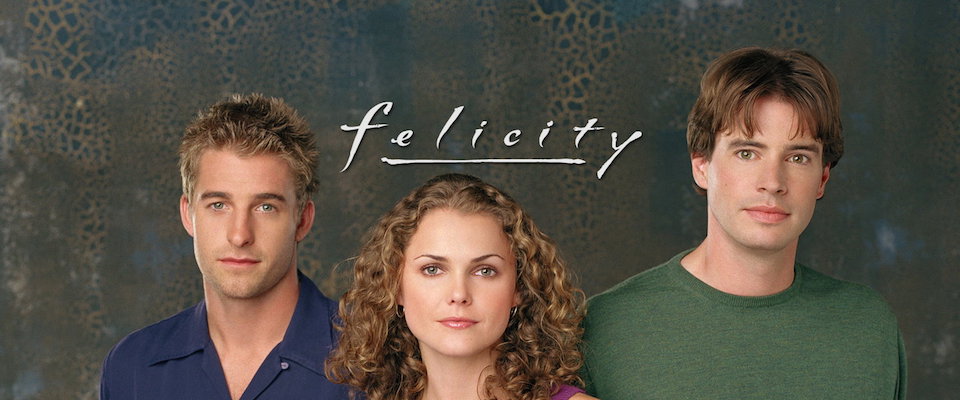 Overview
Felicity Porter is a shy girl who finds out what life on her own is really following her high-school graduation. Sheltered as a child, Felicity never made any of her own decisions — that is until she moves to New York to go to college and to follow high-school classmate Ben Covington, whom she had a crush on throughout high school. Felicity may have gone to New York to follow Ben, but once there, she starts to find herself and soon discovers that her move to the Big Apple (against her parents' wishes) holds endless possibilities.
You read that right. The concept of the show was "Felicity follows a boy to college." And no, he didn't have a crush on her. I recall the biggest drama of the show was when Kerri Russell (the lead) cut off all her hair. Everyone freaked out, ratings dropped (which had nothing to do with being moved to the WB's worst night, noooo) and eventually it lasted another two seasons.
Notable Queer-Centric Episodes
"Ancient History" - Noel has his eye on a lesbian classmate.
"Blackout" - Meghan's lesbian friend visits.
Characters
There are 3 queer characters listed for this show; none are dead.
Regular (1)
Guests (2)
This page was last edited on October 8th, 2017.