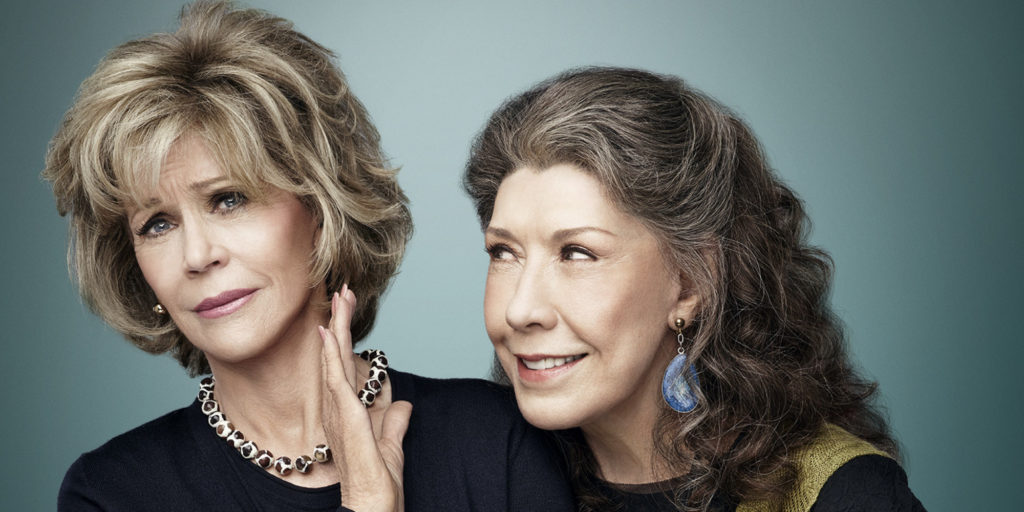 Overview
Their husbands were best friends. They were not. Then their husbands confessed their love for each other and they ended up living together. Stuck.
In a weird way, it's like Dharma and Greg, without the romance but heavy on the sis-mance. Frankie is a free spirit artist, Grace is a stuck up businesswoman who got bought out by her own man-eating daughter. They've gone into business together, after Frankie's all-natural lube got bought out from her (yes by the man-eater), making vibrators for older women with arthritis.
Notable Queer-Centric Episodes
Season 3, episode 5 "The Burglary": Wenda is a member of Robert's gay acting group.
Season 5, episode 4 "The Crosswalk": Peg tries out for the role of a gender-non-conforming Sancho.
This page was last edited on November 20th, 2019.