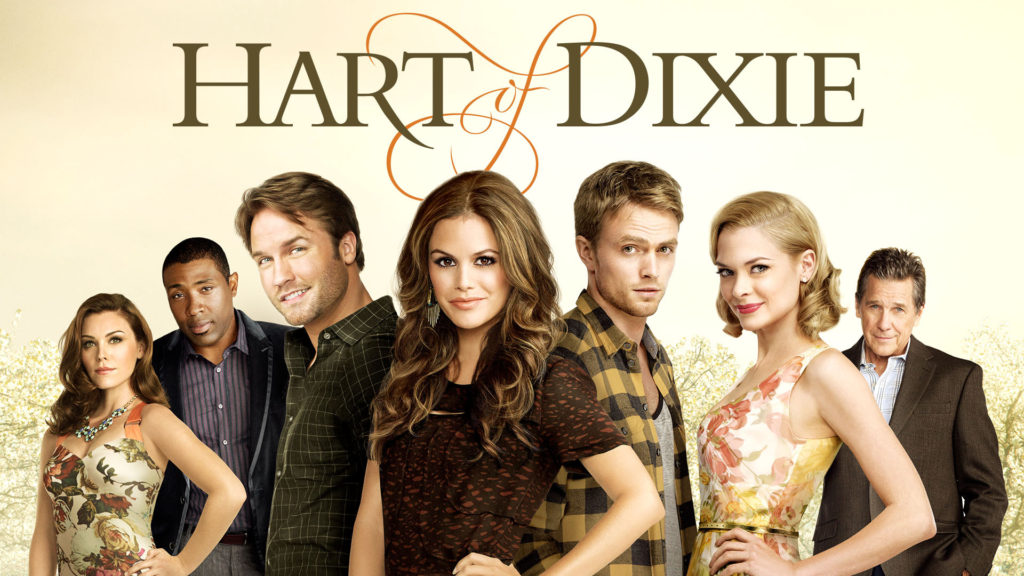 Overview
New York Dr. Zoe Hart accepts an offer to work as a GP in the Gulf Coast town of Bluebell, Alabama, after her dreams of being a heart surgeon fall through.
Yeah… nice puns there. It's like it was 1991 and not 2011.
One of Zoe's friends, Cricket, came out at her own heterosexual wedding. It seemed like a throwaway, but after the CW canceled the show they gave her two a happy ending with her girlfriend.
Queer Plotline Timeline
After Cricket surprised everyone by coming out as a lesbian at her own (straight) wedding, Hart of Dixie didn't exactly know how to continue to fold her into the larger narrative of the show. The show made a point of spending two episodes sending everyone off on their own happy endings, including Cricket. She moved in with her girlfriend, Jayceen.
Characters
There are 2 queer characters listed for this show; none are dead.
Regular (1)
Recurring (1)
This page was last edited on January 21st, 2018.