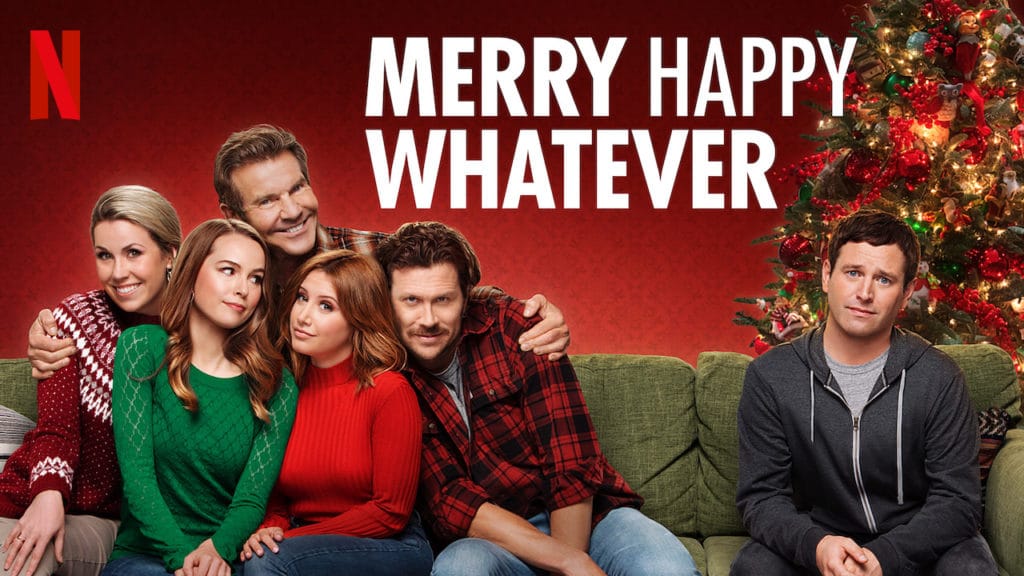 Overview
The Quinn family are a tight-knit bunch with a lot of traditions. Merry Happy Whatever follows the various family members and their significant others as each character deals with the complications of such a demanding family dynamic and the inevitable changes that life brings.
Queer Plotline Timeline
In the beginning of season one Alan wants a divorce from Kayla so she decides to stay Kayla at the Quinn household for the holidays. During her stay she opens up to Matt about her true feelings and attraction to women. After taking back Alan for a quick stint, they finally call it quits. Kayla moves back into the her childhood bedroom and continues a friendship with Matt as she navigates this new territory. The season ends with Kayla coming out to her family on New Year's Eve
Notable Queer-Centric Episodes
Season One Episode 3 "Interference" – In a busy Quinn household day of football and tree decorating, different characters find themselves in fun one on one situations. Kayla unexpectedly opens up to Matt about her attraction to women in a series of short gay-panic style interactions.
Season One Episode 4 "Happy Mall-idays" – The Quinn family take a last minute trip to the mall two days before Christmas. Kayla shoots-her-shot with the "hot barista" that she mentioned to Matt in the previous episode
Season One Episode 8 "Ring In the New Year" – It's New Year's Eve and Kayla's resolution is to live her truth as an out gay woman
Characters
There are 3 queer characters listed for this show; none are dead.
Regular (1)
Guests (2)
This page was last edited on March 12th, 2022.