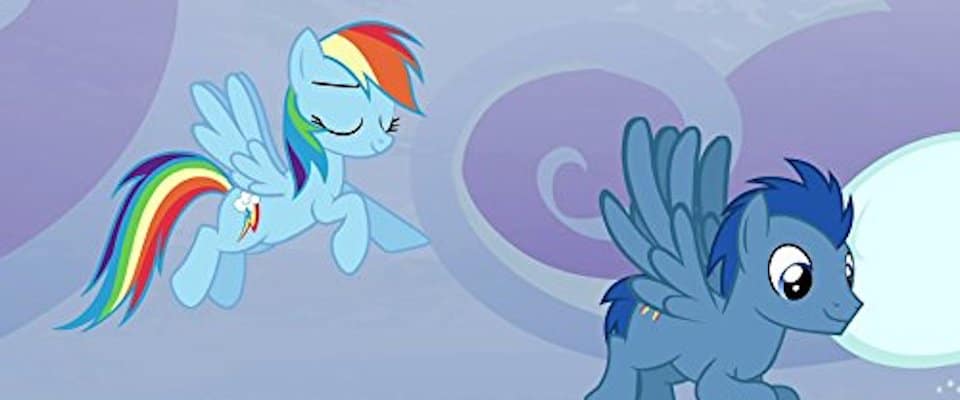 Overview
Princess Celestia sends her star pupil, the bookish unicorn Twilight Sparkle, to Ponyville to improve her socialization skills. Twilight quickly makes five new four-legged friends: Applejack, Rainbow Dash, Pinkie Pie, Fluttershy and Rarity. Each instilled with the respective spirits of magic, honesty, loyalty, laughter, kindness and generosity, the animals learn that by working together they can achieve the most important element of all: harmony. That ultimate underlying message may sound corny as all get-out, but the snappy dialogue and expressive animation make the treacle surprisingly palatable.
Notable Queer-Centric Episodes
Season 9, Episode 12 "The Last Crusade" – Aunt Holiday and Aunt Lofty help save Ponyville.
Characters
There are 2 queer characters listed for this show; none are dead.
Guests (2)