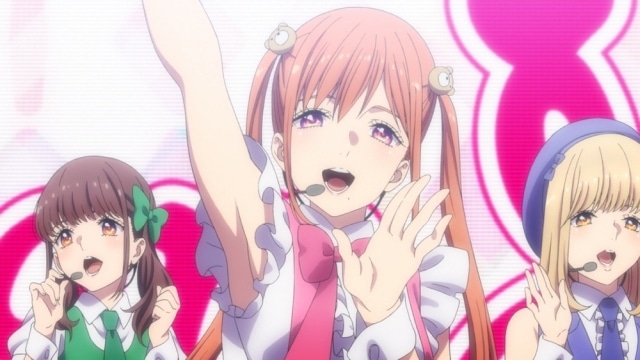 Overview
The title means "If My Favorite Pop Idol Made It to the Budokan, I Would Die" which really should tell you where the series is going.
Passionate music-lover Eripiyo only wants to see her favorite underground pop group, ChamJam, make it to the big stage at Budokan. Because they've enriched her life by their very existence, Eri is willing to dedicate everything she has to see this dream fulfilled – even her health. At their last performance she got a crazy nosebleed. Hey, no one said being a super-fan was easy!
Queer Plotline Timeline
Yumeri and Maki, two singers within ChamJam are a couple, but neither are out as lesbians and try to make sure their relationship is never shown in public
Characters
There are 4 queer characters listed for this show; none are dead.
Regulars (2)
Recurring (2)
This page was last edited on February 5th, 2021.