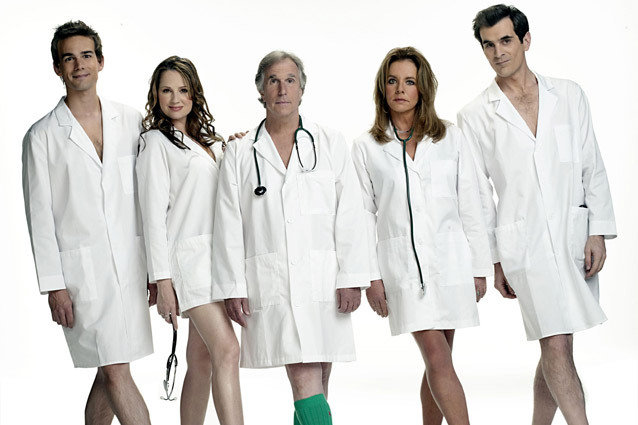 Overview
One person in the family isn't a doctor. One's a plastic surgeon, one's an ER doctor, one's a gastroenterologist, one is a cardiologist, and one is a couples' counselor.
But the lesbian? She's the ER doc.
The show lasted less than one season (eight episodes went unaired), but it was your traditional sitcom. If you can catch it (maybe Netflix has it sometimes), it's worth the eye-rolling laugh, as they actually handled a lesbian main character pretty well. She thinks her mother disapproves of her being a lesbian, but it's really because she's an ER doctor.
Oh, sitcoms.
As an amusing anecdote, Paula Marshall is known as "Back, Show Killer!" because many shows she guests on end up canceled shortly there after. She plays the lesbian.
Queer Plotline Timeline
The lesbian doctor daughter is in every episode.
Characters
There are 5 queer characters listed for this show; none are dead.
Regular (1)
Guests (4)
This page was last edited on January 21st, 2018.