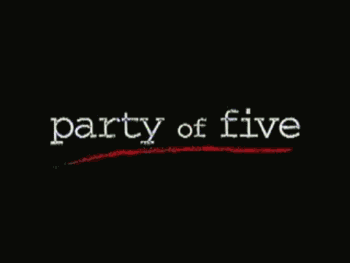 Overview
In the 90s, there was a phase where all the dramas had to be incredibly depressing and terrible things happen to everyone. This is one of them.
After their parents die in a car accident, the five Salinger siblings are forced to live on their own, with oldest son Charlie appointed the guardian of his brothers and sisters. Their new situation means putting aside personal goals to help make ends meet and keep the family together.
Queer Plotline Timeline
In Season 5, Julia was away at college and became close with visiting professor Perry Marks and developed a crush on her. They shared a kiss after Perry told her they might publish something Julia wrote. After the kiss, Julia didn't want to lose their friendship but Perry didn't want Julia to use her to work out her issues. Julia then spent all her time dating new guys, but after a final talk with Perry, she realized just how much she needed some time alone. Perry was not seen on the show again.
Characters
There are 2 queer characters listed for this show; none are dead.
Regular (1)
Guest (1)
This page was last edited on August 8th, 2019.