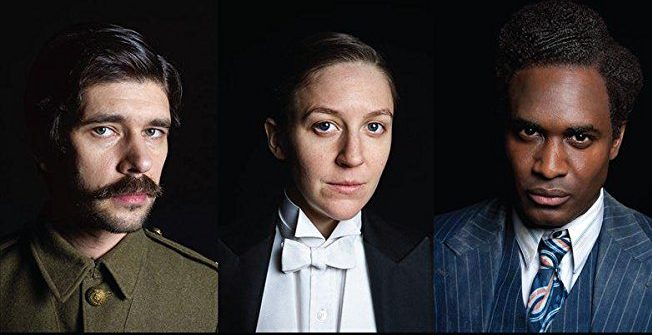 Overview
This eight episode, limited series celebrates Britian's 50th anniversary of the passing of the Sexual Offences Act 1967, which decriminalized homosexual acts in private between two men aged 21 or over.
Each monologue is about 29 minutes long, not always from the perspective of the queer characters, depicting the life of the closeted and the ashamed and the defiant.
Notable Queer-Centric Episodes
Season 1, Episode 7 "The Perfect Gentleman" In 1920s England, Bobby is not the well-dressed man he appears to be. Bobby absolutely does not want to be a man, but she wants the privileges that being male allows her in the error. Always a tomboy, Ellen fell in love with her childhood friend, even had sex with her, but Lizzie was not interested. She left home and worked as a skivvy (scullery maid) until one day she stole some of her master's discarded clothes, dressed up as a man, and everything changed. Taking on the persona of Bobby, a 'doctor' who cured 'hysteria' (via orgasms), she loved many women. Then she fell in love with Sally, who wanted to marry her. They had sex, with Bobby using a candle as a dildo, and Sally ran off after. But the story ends hopefully, as Sally comes to meet with Bobby to talk about what they are. We can only hope.
Characters
There is 1 queer character listed for this show; none are dead.
Regular (1)
This page was last edited on October 15th, 2017.