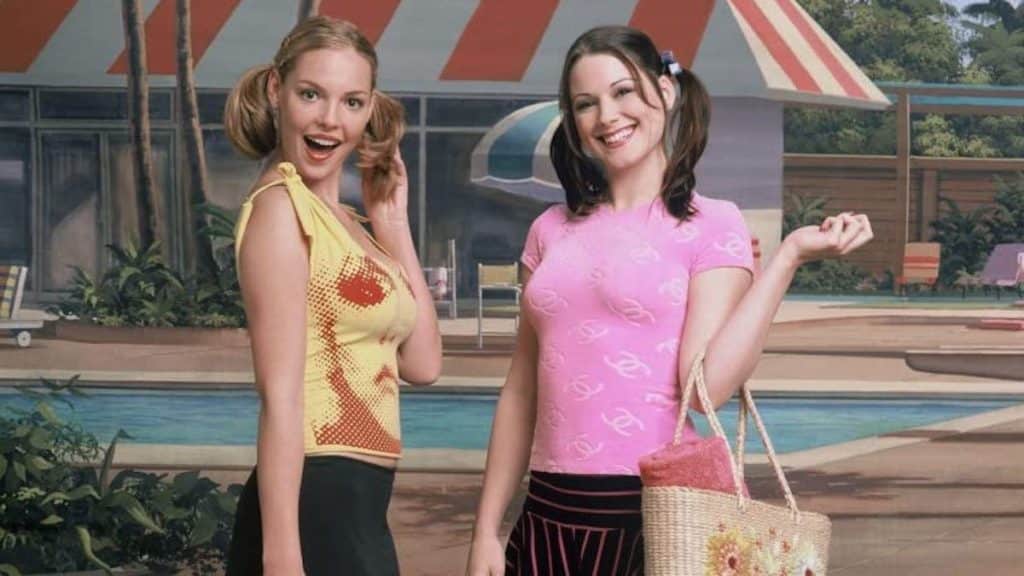 Overview
In this prequel to Romy and Michele's High School Reunion, it shows Romy and Michele as they graduate in 1987, and again three years later as they take on Los Angeles.
For years Romy and Michele have been dreaming to go to L.A. and become rich and famous, but they decided to put their trip on hold while they save money. Three years have passed by and they've only managed to save $68, only $8 more than they had in high school. Despite their lack of money, they decide to go ahead with their plans to move to L.A. after seeing Pretty Woman. As the girls arrive in L.A., they decide to become prostitutes, but chicken out after their first encounter with a client. As they walk home, a man lends them a dollar for a vending machine, and Romy and Michele are arrested for prostitution.
The movie was envisioned as a backdoor-pilot (i.e. a tv movie that would become a series), but it failed to attract the same cult following as the original movie.
Characters
There is 1 queer character listed for this show; none are dead.
Recurring (1)
This page was last edited on October 25th, 2020.