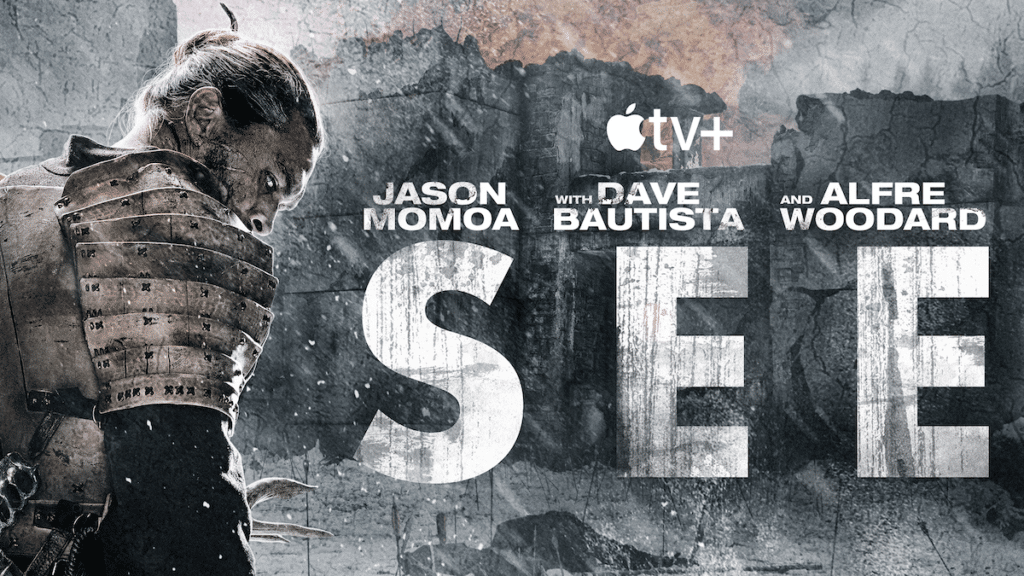 WARNING: Scenes of explicit violence, drug use, suicide, sex, and/or abuse occur regularly. Not intended for children or sensitive viewers.
Overview
In the early twenty-first century, a virus wiped out all but two million humans, those surviving having lost their sense of sight. See takes place several centuries later, where society has found new ways to socially interact, build, hunt, and survive without vision. In the mountains, Baba Voss, the Chieftain of the Alkenny Tribe, takes in and marries a woman, Maghra, who comes to the Alkenny seeking shelter. Baba Voss has been unable to father children, and the woman is three months pregnant when she first arrives.
The biological father, Jerlamarel, is an outlaw wanted by the Queen of the Kane dynasty of Kanzua Dam for the heresy of being "sighted" (the natural ability to see). Word spreads of Jerlamarel siring children, prompting a witch hunt for Jerlamarel and his young superior offspring. Baba Voss must protect both his family and his tribe against the Queen's army.
Note: This show includes scenes of sexual abuse and assault.
Queer Plotline Timeline
In season one, Queen Sibeth uses sex as a power ploy and 'prayer' to a somewhat disturbing degree. In season two, Haniwa and Wren bond over being sighted and kiss. They marry at the end of the series.
This page was last edited on October 14th, 2022.