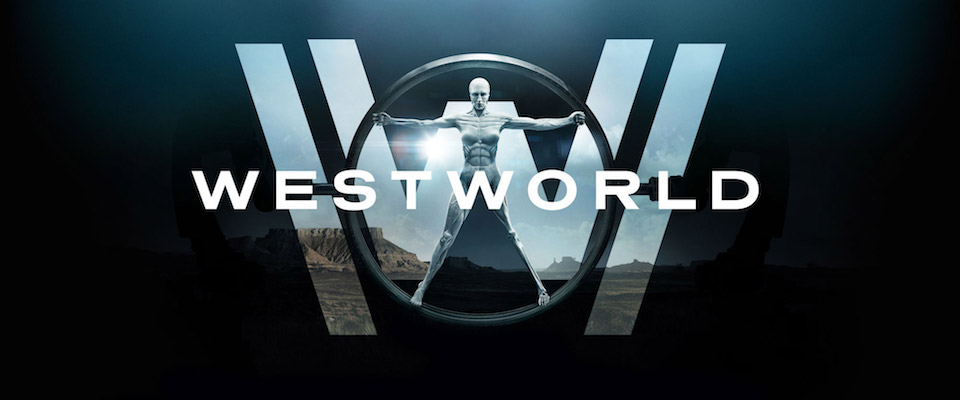 WARNING: Scenes of explicit violence, drug use, suicide, sex, and/or abuse occur regularly. Not intended for children or sensitive viewers.
Overview
Westworld is a Wild-West themed "amusement park" for rich vacationers where they can play out any fantasy they wish with no consequences. Westworld is inhabited by "Hosts" — androids that appear to be very human. The show explores the lives of the corporation and employees who run Westworld, the visitors to Westworld and the hosts themselves.
The series was created by Jonathan Nolan and Lisa Joy. Produced by HBO, it is based on the 1973 film of the same name (written and directed by Michael Crichton) and to a lesser extent the film's 1976 sequel, Futureworld.
The show does not have a lot of queer content. It stars fan favorites Evan Rachel Wood and Tessa Thompson and the occasional female guest gets together with one of the female hosts. Elsie, one of the lead programmers, reads as queer, but she does not have any relationship story lines.
Characters
There are 3 queer characters listed for this show; none are dead.
Regulars (2)
Guest (1)