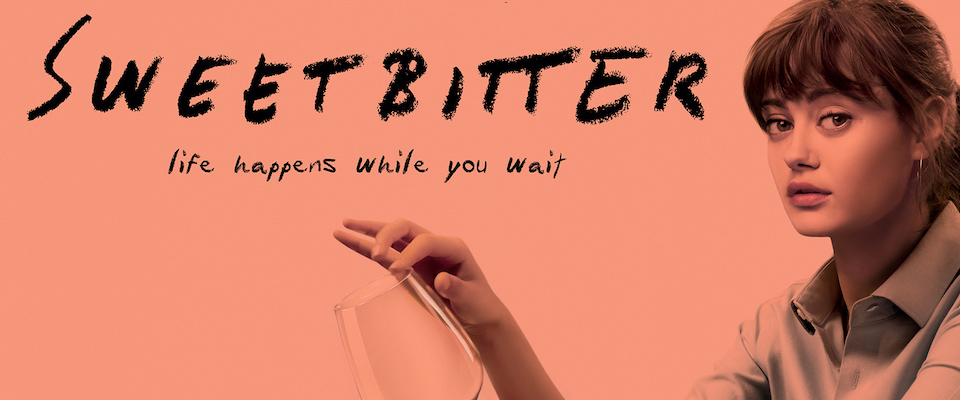 NOTICE: While generally acceptable for the over 14 crowd, there may be some sensitive topics now and then.
Overview
Sweet. Salt. Sour. Bitter. Umami. Now your tongue is coded. "Sweetbitter" tells the story of Tess, a 22-year-old who arrives in New York City ready to pursue a new life. When she's invited to train at one of the best restaurants in the city, she thinks she's found a steady income and a safe place to wait. But Tess is quickly intoxicated by the chaotic, adrenalized world behind-the-scenes: tasting expensive wine, exploring dive bars, and learning who she can trust. In Season One, we follow Tess along the path of the L train circa 2006: the prestigious Manhattan restaurant where she serves an upscale clientele, an industry dive bar, a corner bodega in Williamsburg, and an East Village apartment with a bathtub in the kitchen. She came to the city without a friend or ambition because she wanted more from her life.
Underneath the oysters and champagne is a love letter to the way New York City changes and can change you. But it's the people Tess meets at the restaurant who end up marking her for life. "Sweetbitter" is not only Tess's story—it is also the story of the backwaiters, servers, bartenders, and dishwashers as they navigate friendship, intimacy, lust and betrayal. Her co-workers become her family, and through them she finds a degree of belonging that she's never encountered before.
"Sweetbitter" illuminates the sensory journey of developing a palate. How the sweet, sour, salt, bitter, and umami threaten, complement, and ultimately need each other so that we can learn to taste. "Sweetbitter" is a show about the life that happens to you while you're waiting.
Characters
There is 1 queer character listed for this show; none are dead.
Regular (1)
This page was last edited on September 16th, 2020.