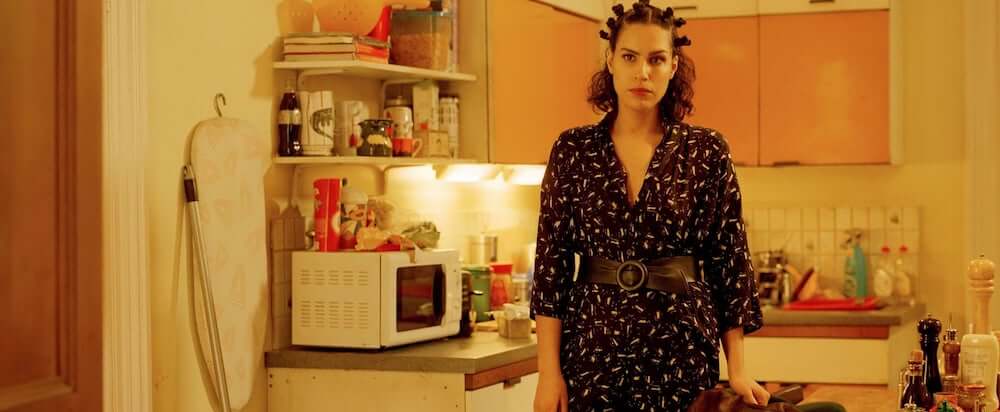 Overview
New Yorker Leila is feeling lost in London. Recently part of an uber-cool power couple, she's now split from girlfriend Sadie and is struggling to adjust. Moving in with a 'stranger off the internet' she soon discovers she's swapped her luxe old life (think: high quality condiments, plus a girlfriend who sorted all of the Life Admin) for a house-share with neurotic novelist Gabe, a British guy whose only ever other female 'flat-mate' was his mum.
Gabe, a man living in constant fear of missing out and dwarfed by the success of his debut novel which came out 13 years ago and has long been forgotten, doesn't know any lesbians and Leila's not got too much experience of hanging out with heterosexuals – their worlds collide in deeply awkward and revealing ways as he becomes her unlikely wingman and helps her to navigate her new life dating men and women – and Leila, in return, introduces wide-eyed Gabe to the queer scene whilst doing her best to help him decipher his unreadable, sort-of-girlfriend Francisca. As Leila comes to lean more and more on Gabe she finds herself struggling to come out as bisexual to her gay friends, most importantly her best mate Deniz.
Meanwhile, Sadie and Leila's relationship hangs in the balance, inexorably linked both professionally and personally. As Sadie makes some big decisions of her own, both begin to question whether it's a break or a break-up…
Taking a candid look at the way people have sex and what that sex reveals about their prejudices however "woke" they think they are, The Bisexual is a raw, funny and unapologetic take on the "last taboo" – bisexuality – and the prejudices, shame and comic misconceptions that surround it.
Also offering an outsider's view of Britain, the series brims with weird and wonky slices of urban life only apparent to those living on a temporary work visa, struggling to keep up with the discrepancy between what the English say versus how they actually feel. Leila is part brave, part reckless, 100% shameless and is embarking on a romantic Choose Your Own Adventure, trudging through the hell of dating – gay and straight.
Characters
There are 5 queer characters listed for this show; none are dead.
Regulars (4)
Guest (1)
This page was last edited on September 16th, 2020.