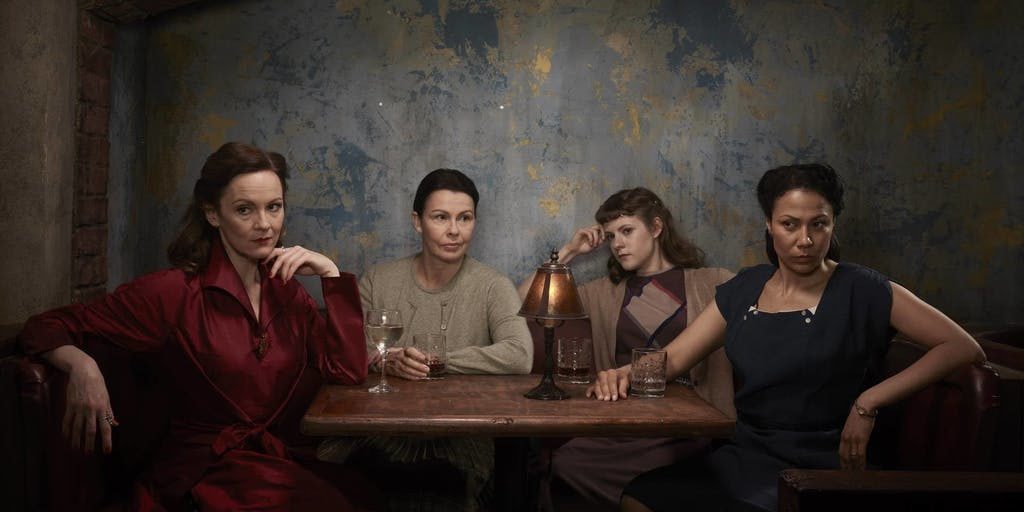 Overview
Former Bletchley code breakers Jean and Millie travel to San Francisco to solve new mysteries.
This show is not as well regarded as the original, The Bletchley Circle, but it's gayer.
Notable Queer-Centric Episodes
Season One, Episode 6 "Iron in War" - Millie's gay cousin comes out (after nearly being killed), and she tells him not all her liaisons were with men. Hailey comes out to Iris, who wants her to stay in the closet.
Season One, Episode 8 "In For a Pound" - Hailey confesses to Jean.
Characters
There are 2 queer characters listed for this show; none are dead.
Regulars (2)
This page was last edited on September 16th, 2021.