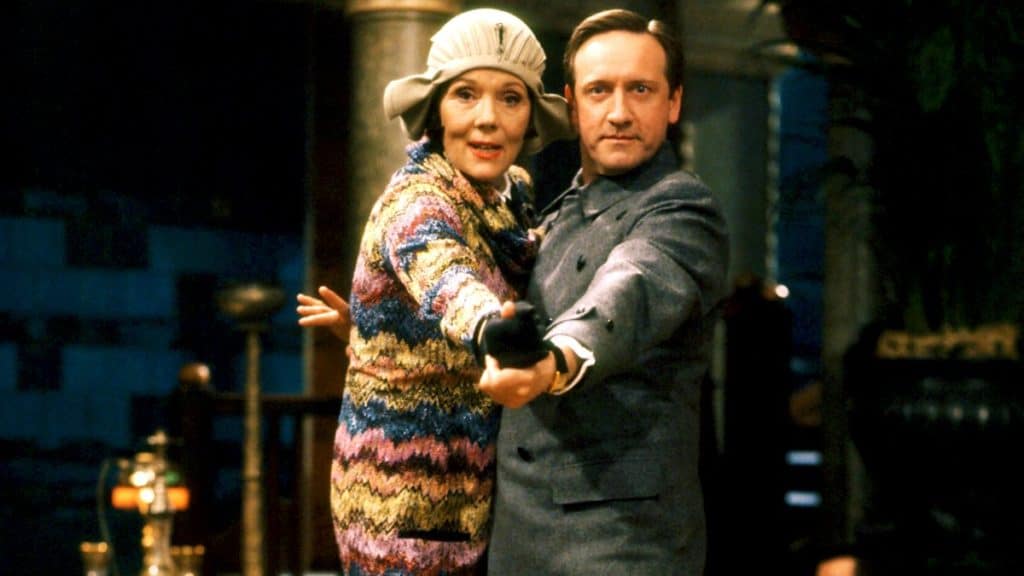 Overview
Paired with her reliable and devoted chauffeur, Mrs Bradley's finely honed skills of investigation seek out the truth behind the mysteries surrounding a death at the opera, crimes of passion at a circus, poisoning and family secrets.
Notable Queer-Centric Episodes
Episode 1 "Speedy Death" - A woman, posing as a man, is murdered. (Note: As it was vague as to why the woman was posing as a man, we have opted not to add them)
Episode 2 "Death at the Opera" - A teacher is murdered at school and more than one person is a lesbian.
Characters
There are 4 queer characters listed for this show; 2 are dead.
Guests (4)
This page was last edited on February 3rd, 2020.