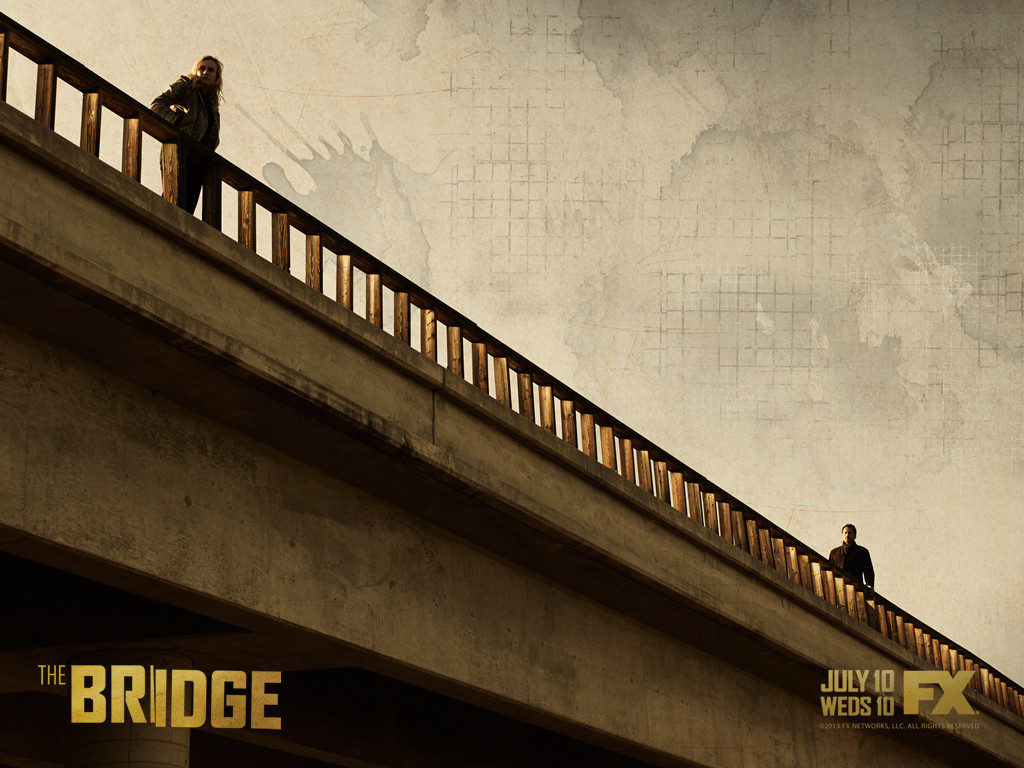 Overview
The Bridge is an American remake of the Danish show Bron/Broen.
It follows two police detectives – one Mexican, one from the U.S. – and their joint effort to capture a serial killer who is operating in both countries when an American judge known for anti-immigration views is found dead on the bridge connecting El Paso, Texas, with Juárez, Mexico, menacing both nations along the Texas–Chihuahua border. Detective Sonya Cross, of the El Paso Police Department, works with Chihuahua State Police Detective Marco Ruiz, who knows about the slippery politics of Mexican law enforcement.
Ruiz's whatever-it-takes approach doesn't sit well with Cross, who has undiagnosed Asperger's syndrome or a similar autism spectrum disorder and a by-the-book attitude when it comes to the job. But the two put their differences aside to solve a string of murders on the border, which is already infected with issues that include illegal immigration, drug trafficking, violence and prostitution.
Their investigation is complicated by the rampant corruption and general apathy among the Mexican authorities and the violence of the powerful borderland drug cartels. The show title refers to the Bridge of the Americas that serves as a border crossing between El Paso, Texas, and Ciudad Juárez, Chihuahua, where the series is set.
Characters
There are 2 queer characters listed for this show; none are dead.
Regular (1)
Guest (1)
This page was last edited on December 4th, 2019.