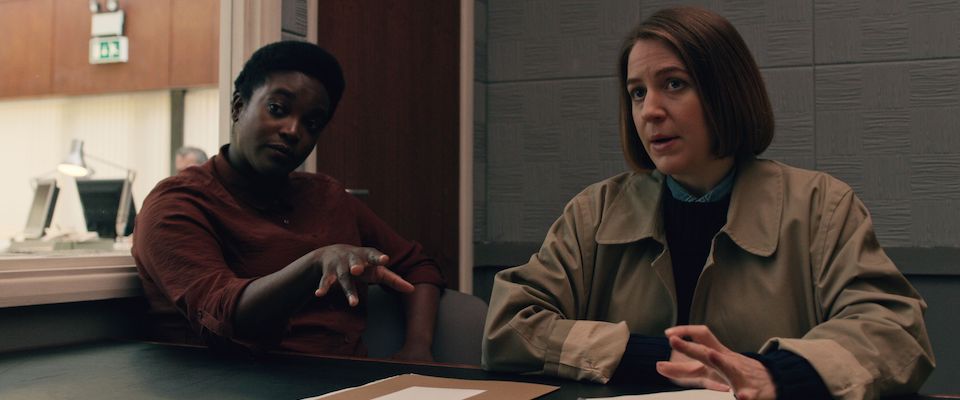 Overview
The series jointly follows James, a 17-year-old who believes himself to be a psychopathic, sociopathic teenager and Alyssa, a rebellious classmate who sees in James a chance to escape from her tumultuous home life. Since its premiere, the programme has received critical acclaim, with the writing, Lawther and Barden's performances and the series' execution and subject matter garnering praise.
Frankly it's about a baby-serial killer white guy who wants to kill his 'girlfriend.' Which means on the entertainment level, it's right next to 13 Reasons Why. It's macabre, depressing, and meant to be funny when it's really not. Alyssa is 'mouthy' but really she's just incredibly rude and an asshole. James is 'interesting' but he kills animals for fun, and gets bored of it, so he decides to kill Alyssa.
It's a very dark concept for a show.
The cops investigating the trail of crap the kids leave in their wake are lesbians.
Queer Plotline Timeline
Prior to the series, Eunice and Teri slept together. While Eunice does not regret it, Teri says "I don't regret it. I just wish it had never happened." They don't even show up until half way through season one, and there are no queer women at all in season two.
Characters
There are 3 queer characters listed for this show; none are dead.
Regulars (2)
Guest (1)
This page was last edited on January 13th, 2020.