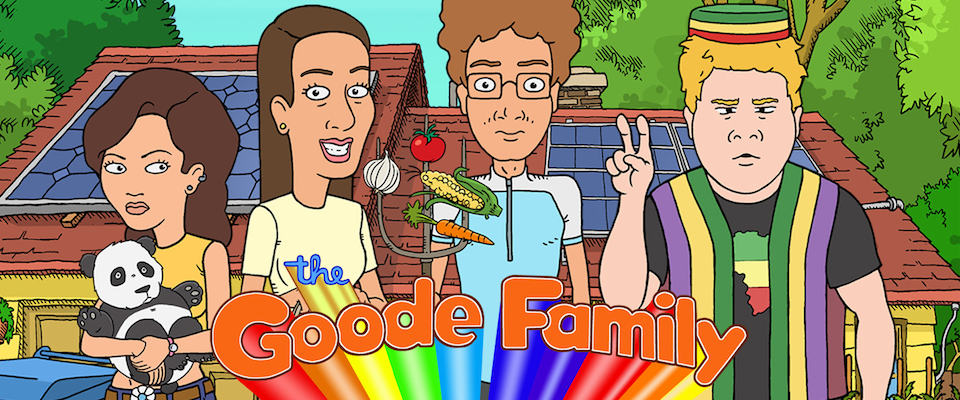 Overview
The Goode family struggles with the modern social and environmental responsibilities of being liberals, and the paradoxes that arise for a working-class family when trying to be politically correct all of the time about everything. Situations in the first episode included shopping at a natural foods store without having brought reusable bags, how to refer to ethnic groups, analyzing conservative beliefs they typically despise, and raising modern teenagers. The pilot satirized both stereotypical "liberal" and "conservative" mindsets, including the ongoing derangement of the family's "vegan" dog (who has taken to eating neighborhood pets).
Characters
There are 4 queer characters listed for this show; none are dead.
Guests (4)
This page was last edited on September 3rd, 2018.