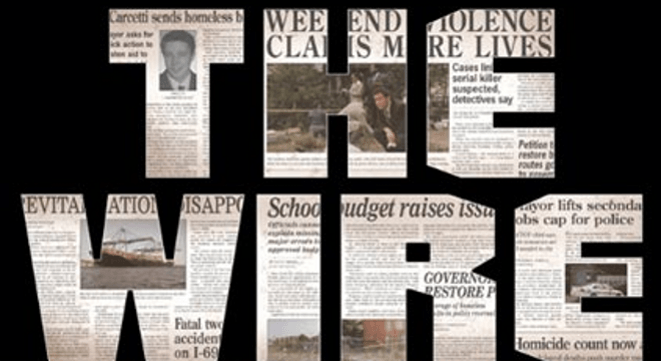 Overview
This series looks at the narcotics scene in Baltimore through the eyes of law enforcers as well as the drug dealers and users. Other facets of the city that are explored in the series are the government and bureaucracy, schools and the news media.
Each season of The Wire introduced a different institution in the city of Baltimore and its relationship to law enforcement, while retaining characters and advancing storylines from previous seasons. In chronological order these are: the illegal drug trade, the seaport system, the city government and bureaucracy, the school system, and the print news media.
Queer Plotline Timeline
While Kima had as many intimacy issues as Shane from The L Word, she miraculously made it through alive and happy.
Characters
There are 5 queer characters listed for this show; 2 are dead.
Regulars (2)
Recurring (3)
This page was last edited on April 19th, 2018.