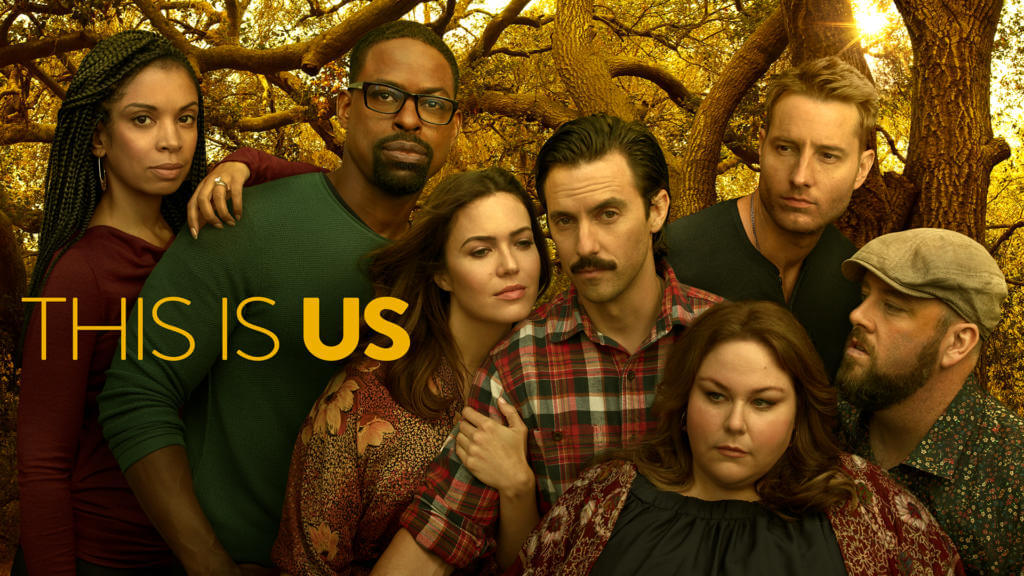 Overview
This Is Us follows the Pearson family — two parents and their three children born on the same day as their father's birthday.
The Pearson family's generational story unfolds in this emotional drama. In moments of love, joy, triumph and heartbreak, revelations emerge from parents Jack and Rebecca's past, while triplets Kate, Randall and Kevin discover deeper meaning in their present day lives.
Successful businessman and father Randall searches for information about his biological parents. Kate finds love and self-acceptance while battling obesity. Kevin is a sitcom actor who tries to pursue a more meaningful career.
Most episodes feature a storyline taking place in the present (2016–2018, contemporaneous with airing) and a storyline taking place at a set time in the past; but some episodes are set in one time period or use multiple flashback time periods. Flashbacks often focus on Jack and Rebecca c.1980 both before and after their babies' birth, or on the family when the Big Three are children (at least ages 8–10) or adolescents; these scenes usually take place in Pittsburgh, where the Big Three are born and raised. Various other time periods and locations have also served as settings.
Notable Queer-Centric Episodes
Season 3 Episode 9 "The Beginning Is the End Is the Beginning" - Randal and Beth's oldest daughter, Tess comes out to them
Characters
There are 3 queer characters listed for this show; none are dead.
Recurring (2)
Guest (1)
This page was last edited on May 25th, 2023.