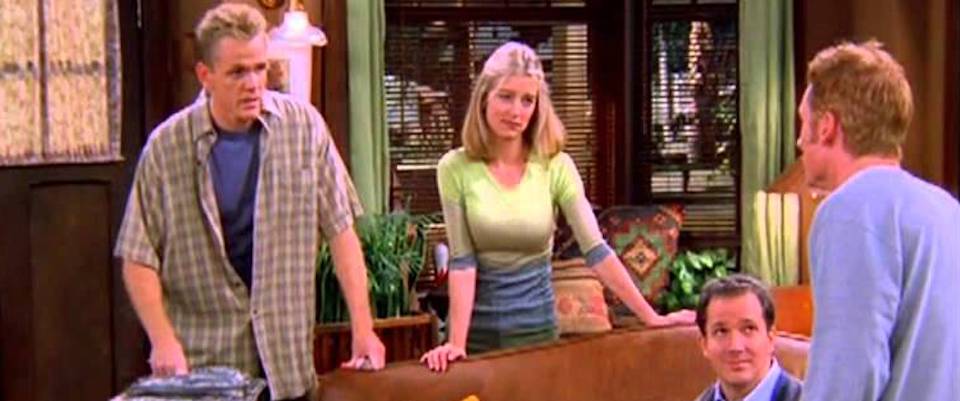 Overview
Maybe if this had been about Titus Andronicus or the Roman emperor Titus Flavius Caesar Vespasianus Augustus, it'd be more fun.
Instead it's a 'dark comedy' about Christopher Titus, based on his stand up routine. Titus plays an outwardly childish adult who owns a custom car shop. The show follows him and his dimwitted half-brother Dave, his girlfriend Erin with the "heart of gold", his goody-goody friend Tommy, and his arrogantly lewd, bigoted, heavy smoking & drinking, womanizing, divorced multiple times, father Ken "Papa" Titus.
Queer Plotline Timeline
In season 3, we meet Amy (Erin's niece) who has serious anger issues. As it develops, she was abused by someone who offered to 'take care of her' while her parents were strung out on drugs. The implication is that this is why she's gay.
Notable Queer-Centric Episodes
"Sex With Pudding" - Erin's female boss has a crush on her.
"Shipmates" - Amy comes out.
Characters
There are 2 queer characters listed for this show; none are dead.
Regular (1)
Guest (1)
This page was last edited on August 16th, 2019.