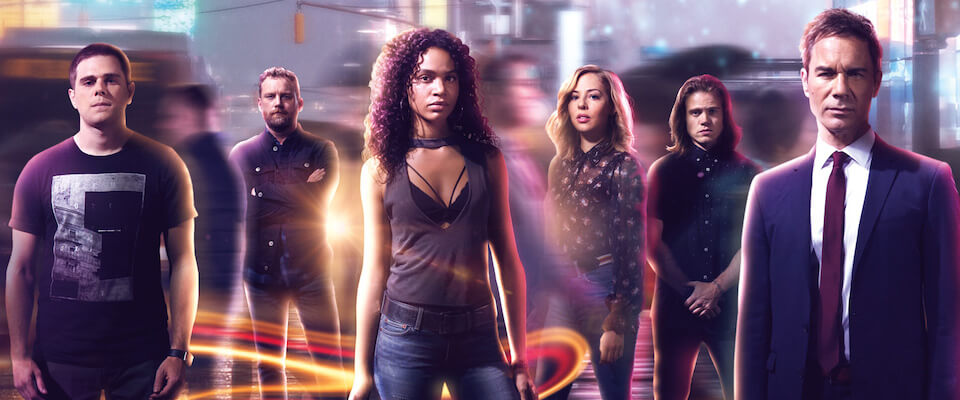 Overview
Hundreds of years in the future, the last surviving humans discover a way of sending consciousness back through time, directly into people in the 21st century — "travelers," who assume the lives of seemingly random people. They're also secretly working as teams to perform missions in order to save humanity from a terrible future. Armed only with their knowledge of history and an archive of social media profiles, the travelers — who include an FBI agent, a single mother and a college student — discover that 21st-century relationships are as much of a challenge as their high-stakes missions.
The show has a number of incredible twists and turns, including one where they practically pull off a Rashoman-esque story with one character. The one character's perspective changes multiple times. It's amazing.
Notable Queer-Centric Episodes
Season 3, Episode 2 "Yates": Agent Yates mentions having wife trouble.
Characters
There are 3 queer characters listed for this show; none are dead.
Regular (1)
Guests (2)
This page was last edited on February 3rd, 2019.