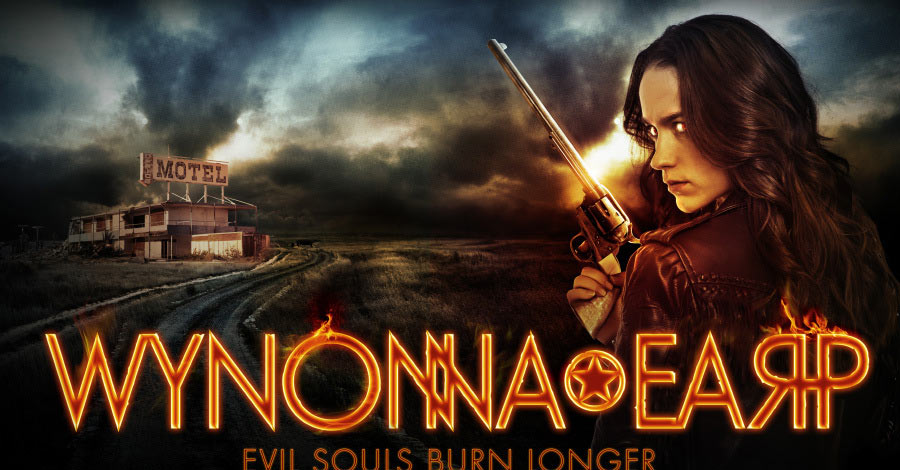 Overview
The heir of Wyatt Earp keeps his legacy living on, by killing demons. Wynonna is Wyatt's great granddaughter, and she battles demons and other supernatural beings.
It sounds like Buffy or something silly, but this is a really great show. It's based on the graphic novel, which is always chancy, and in this version, Wynonna's been away from the town of Purgatory (insert your own 'Hellmouth' joke here) for years. She returns on her twenty-seventh birthday and is endowed with one cool trick: she can kill Revenants.
The Revenants are the resurrected souls of the criminals who were taken down at one time by her great-grandfather. Wynonna teams up with sister Waverly, agent Xavier Dolls and Doc Holliday, the cursed-with-immortality best friend of Wyatt Earp, as they work to stop the Revenants from taking over Purgatory and escaping into the world.
Queer Plotline Timeline
In the second episode of season one we are introduced to Officer Nicole Haught and she obviously into Waverly. By the end of the season, she and Waverly are dating and they continue to have a relationship throughout the rest of the series so far.
Notable Queer-Centric Episodes
1×02 "Keep the Home Fires Burning" – We meet Nicole and Waverly is smitten.
1×09 "Bury Me With My Guns On" – Waverly gives in to her feelings and makes out with Nicole on a couch in the sheriff's office.
1×12 "House of Memories" – Waverly and Nicole nearly get it on in the barn, but Willa interrupts them
1×13 "I Walk The Line" – Nicole is shot, but is cleverly wearing a bulletproof jacket. Waverly outs them to Wynonna.
2×02 "Shed Your Skin" – Nicole and Waverly have sex.
2×09 "Forever Mine Nevermind" – A drunk and depressed Waverly kisses another woman.
2×10 "I See a Darkness" – Nicole is dying, but hey, she has a wife!
Characters
There are 3 queer characters listed for this show; none are dead.
Regulars (2)
Guest (1)