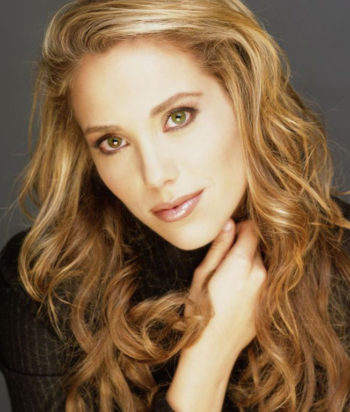 Actor Bio
Elizabeth Berkley Lauren is an American actress. Berkley's most notable roles were as Jessie Spano in the television series Saved by the Bell, and as Nomi Malone in the 1995 Paul Verhoeven film Showgirls.
Berkley was a teenage model for Elite before pursuing an acting career. She made her television film debut in 1987 with a role in the television film Frog and following this, made a number of guest appearances on several television shows. In 1989, at the age of fifteen, she auditioned for the role of Kelly Kapowski in Saved by the Bell, but the producers of the show could not decide whether to cast her or Tiffani-Amber Thiessen. In the end, they created for Berkley the character Jessie Spano, a role she played from 1989 to 1993, as well as in both of the show's television film installments.
After leaving Saved by the Bell to try to break into film, Berkley auditioned for (and won) the role of Nomi Malone, a character in the controversial 1995 Paul Verhoeven film Showgirls. The sex- and nudity-laden film was given a controversial NC-17 rating in the United States (the first big budget film that was deliberately intended to receive this rating), was a box office bomb, and was widely panned by critics. Berkley was dropped by her agent; due to the negative fallout from the film other agents refused to take her telephone calls. Over the years, however, Showgirls has achieved cult status among film fans and ranks 36 on Entertainment Weekly's list of the Top 50 Cult Movies. It is also one of top 20 highest-grossing films of all time for MGM.
On November 1, 2003, Berkley married artist and occasional actor Greg Lauren at the Esperanza Hotel in Cabo San Lucas. Berkley formally changed her name to Elizabeth Berkley Lauren; however, she still uses her maiden name professionally. On March 5, 2012, Berkley announced she was expecting her first child in the summer. She gave birth to son Sky Cole on July 20, 2012.
Actor Information
Born: July 28, 1972
Age: 50 years old
---
Characters
There is 1 character listed for this actor; none are dead.
This page was last edited on January 5th, 2018.