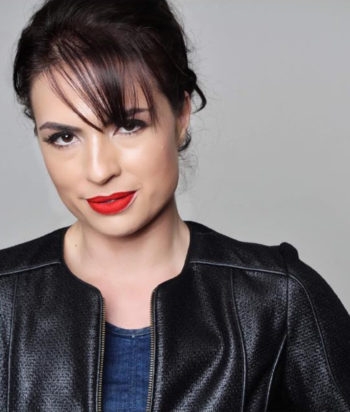 Biography
Gaby Haviaras is an actress, known for Conselho Tutelar (2014), Questão de Família (2014) and Garoto de Aluguel (2009).
She is an actress and communicator, besides possessing an artistic and creative potential that makes her a multimedia woman, communicative and charismatic. With works of expression in TV, in the cinema, has more than 15 spectacles in the theater, 25 years of experience in dance with prizes in the best festival of the country. She maintains her blog with poetry and her daily life, becoming an influencer of her audience by being active and engaged in social networks. Besides being a poet awarded by the Sarau 2017 Prize, he will release his book soon.
The Santa Catarina State University (UDESC), with a degree and the Performing Arts, is from Santa Catarina State. Because of his artistic, creative and communicational potential, he studied the Communication Technician: Presentation of Tv and Radio in the School of Radio and at the moment he did the course of Extension of Sports Journalism in FACHA .
In TV she is one of the protagonists of the series "Tutelar Council", with three seasons of success in Network Record and Universal Channel. She was nominated for the Outstanding Actress Award in 2015 and 2016 for her work on the series and her involvement with the social theme. She also participated in the GNT's "Family Question" – Season Three, "Miracles of Jesus", episode "The Adulterous Woman" and made "Santo Forte" an AXN series, "Insensato Coração" by Rede Globo. of RED, a webserie of great success in Vimeo.
Character Statistics
Roles
Your browser cannot display this piechart for stats on actors.
Status
Your browser cannot display this piechart for stats on actors.
Note: Character roles may exceed the number of characters played, if the character was on multiple TV shows.
This page was last edited on July 16th, 2018.