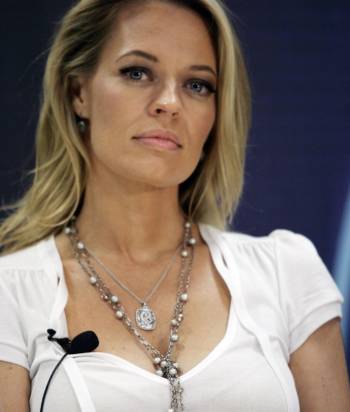 Actor Bio
Jeri Lynn Ryan (born Jeri Lynn Zimmermann) is an American actress best known for her role as the Borg Seven of Nine on Star Trek: Voyager, for which she was nominated four times for a Saturn Award and won in 2001.
Ryan is also known for her role as Veronica "Ronnie" Cooke on Boston Public (2001–2004). She was a regular on the science fiction series Dark Skies (1997) and the legal drama series Shark (2006–2008). In 2009 she guest starred on the series Leverage as Tara Cole. From 2011 to 2013, she starred as Dr. Kate Murphy in the ABC drama series Body of Proof. In 2016, she began appearing as Veronica Allen on the Amazon Prime series Bosch.
Ryan has also continued to appear in guest roles on genre television series, including the science-fiction series Warehouse 13 as US Marine Major Amanda Lattimer, ex-wife of the series' male lead character Pete Lattimer, in the episode "Queen for a Day". Ryan made a return guest appearance on the TNT drama Leverage in season 4, episode 13 as the grifter Tara Cole, in the episode entitled "The Girls' Night Out Job", which aired December 11, 2011. She also appeared for a multi-episode arc in Season 1 of the sci-fi series Helix, which first aired in 2014.
Actor Information
Age: 51 years old
Birth date: February 22, 1968
Characters
There is 1 character listed for this actor; none are dead.