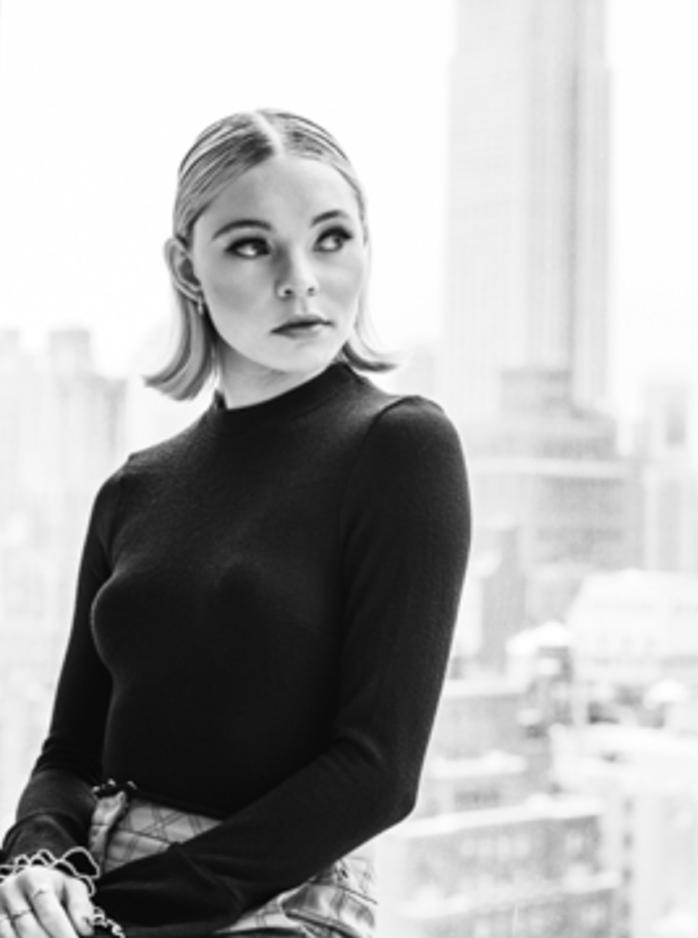 Biography
Originally from Kelowna, British Columbia, actress on the rise Taylor Hickson has steadily made a name for herself in the entertainment industry through the dynamic characters she has brought to life on screen. From starring as the sweet, girl next door, to a relentless assassin in training, and a strong-willed, apocalypse survivor, Hickson has proved time and time again she can do it all.
Hickson was most recently seen starring in the critically acclaimed indie drama "Giant Little Ones" [Mongrel Media] alongside Maria Bello, Kyle MacLachlan and Josh Wiggins. The film follows two popular teenage boys, Franky Winter (Wiggins) and Ballas Kohl (Darren Mann), best friends since childhood, who discover their lives, families, and girlfriends dramatically upended after an unexpected incident occurs on the night of Franky's seventeenth birthday party. Hickson was a scene stealer as Natasha Kohl, Ballas' sister who is ostracized from the rest of their classmates. "Giant Little Ones" premiered at the 2018 Toronto International Film Festival to rave reviews with The Hollywood Reporter saying the film is, "…. beautifully acted story that manages to transcend quite a few – if clearly not all – of the coming-of-age genre's clichés."
On the television front Hickson can next be seen in the highly anticipated SYFY series "Deadly Class" (2019). Executive Produced by Joe and Anthony Russo ("The Avengers") the series follows a disillusioned teen recruited into a high school for assassins during the late 1980's counterculture. Hickson stars as gloomy goth girl Petra, one of the students at the School for the Deadly Arts. Hickson was also recently cast as the series lead in the drama pilot for Freeform "Motherland" (from "Claws" creator Eliot Laurence and executive producers Will Ferrell, Adam McKay and Kevin Messick) which follows a secret government program that recruits witches to help with combat missions Additional credits for Hickson include appearing in Twentieth Century Fox's "Deadpool" opposite Ryan Reynolds, MGM's "Everything, Everything" opposite Amandla Stenberg and Nick Robinson, the indie thriller film "Residue," and starring on SYFY's apocalyptic series "Aftermath."
Born and raised in Canada, Hickson's career began at the age of twelve, singing alongside her father on stages throughout BC. As her passion for music deepened, she began writing her own material and graduated high school a year early to focus on her music career. She fell into acting after a relative encouraged her to audition for an agency at 16 years old. Once Hickson began auditioning, she landed roles right out the gate, one of the first being a part in the psychological thriller "Blackway" opposite Anthony Hopkins, Ray Liotta, and Julia Stiles. That was followed by a lead role in Canadian indie "Hunting Pignut" based on writer/director Martine Blue's true-life story. The film centers around Bernice (Hickson) a 15-year old runaway trying desperately to uncover the mystery of her father's disappearance. Hickson has been working non-stop ever since.
While acting and music are two of Hickson's greatest passions, she also has a big place in her heart for charity and actively supports International Justice Mission and Free the Children, both of which focus on saving or preventing children being sold into child slavery and providing relief to children living in extreme poverty. Hickson has participated in food drives, raised funds for both organizations, and while in high school raised enough money to build a school for underprivileged children and provide them with school supplies.
Character Statistics
Roles
Your browser cannot display this piechart for stats on actors.
Status
Your browser cannot display this piechart for stats on actors.
Note: Character roles may exceed the number of characters played, if the character was on multiple TV shows.
Characters
There is 1 character listed for this actor; none are dead.
This page was last edited on August 2nd, 2022.