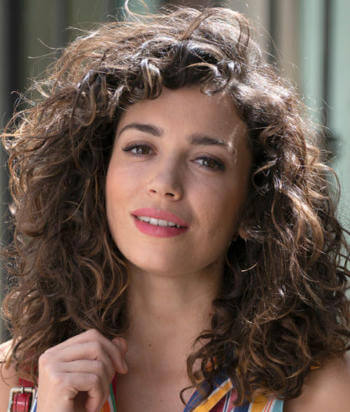 ---
She works at the hotel by day and is a singer at King's at night. A magnetic woman, with a rebellious spirit, she likes feathers, patent leather and sequins. Amelia just wants to fulfill her dreams.
Amelia is present in two shows and one mini-series, Amar Es Para SIempre, #Luimelia77, and #Luimelia, the spin-off. In the spin-off, modern day Amelia has minor changes to her character and her relationships to other characters from the 70's show and therefore, her character profile has been split into the 1970's and the modern day Amelia.
The Amar versions of Luisita and Amelia interact with modern day Luisita and Amelia in #Luimelia episode 4×08 "Multiverso" creating a beautiful, slightly mind-boggling, Luimeliaverse crossover.
This page was last edited on September 13th, 2021.