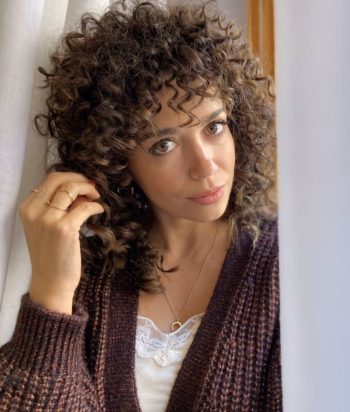 ---
Amelia just wants to fulfill her dreams of having a successful acting career. She is independent, practical and the best friend you could get. She is looking for a woman who seeks the same thing as her: a quiet relationship, based on fidelity.
Amelia is present in two shows and one mini-series, Amar Es Para SIempre, #Luimelia77, and #Luimelia (referenced above), the spin-off. In the spin-off, modern day Amelia has minor changes to her character and her relationships to other characters from the 70's show and therefore, her character profile has been split into the 1970's Amelia and the modern day.
Casting Notes
Carlota de la Fuente played Amelia as a child in seasons 3 and 4
Alba de la Fuente played Amelia as a teenager for one episode in season 4
This page was last edited on August 13th, 2021.